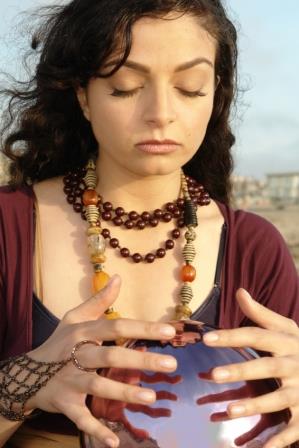 Scrying is actually one of the oldest methods used for divining the future. The word Scrying has meaning behind it, derived from 'descry' an old English word that meant to reveal, or to make out dimly. Those that offer scrying as part of their clairvoyant skills, use an object that has a reflective or shiny surface, in many cases the crystal ball will be the first choice, but others may use a favourite crystal, or something with personal meaning to them.
History
It is thought that you can trace Scrying back to China in 3000BC, Egypt in 2500BC and Ancient Greece in 2000BC. In those times crystals may still have been used, but also cracked eggs and oil that was placed into vessels. It was only later that crystal balls and mirrors were used as the form of divination developed.
Method
The first step is to clear the mind, some clairvoyants may prefer to enter a trance like state to achieve full concentration.
(more…)