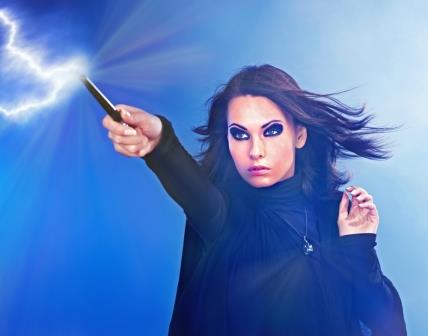 Halloween seems like the perfect time to discuss magic, as the season conjures up all things sorcery.
Magic is for many a combination of science and art; the science part is in researching witchcraft and following a specific spell and method, and the art comes in the form of your insights, intuition and creative abilities! Both elements are needed in order to alter the natural forces to bring about your will and produce a new outcome.
Black Magic – White Magic
No doubt you will have heard the terms 'Black Magic' and 'White Magic'. Magic that is used with the purpose of causing someone harm or being used to manipulate and circumvent free will is black magic, and white magic is where you wish to bring about a positive outcome.
But of course, things are not that simple, and life is not black and white. For example, if a person wished another to fall in love with them, then the desired outcome is a positive one, but it could not be achieved without influencing the will of the object of desire!
So, for some people the term black magic will be reserved for spells that draw on evil forces. (more…)