Psychic Email Readings can be an amazing tool to assist you in planning your life and support you in making the most of all opportunities. Psychic Email Readings can give you insight into your future and can guide you in making the right decisions for your life. Chrystalyte and Mariah are here to support and guide you to a better life; you can read more about them below.
To receive an amazingly insightful and very detailed Psychic Email Reading from Chrystalyte or Mariah, please follow the instructions below.
The charge for this service is £39.95 and we accept Visa, MasterCard, Switch, Solo and Electron cards. Your reading may take up to 72 hours.
Please click the button below to continue.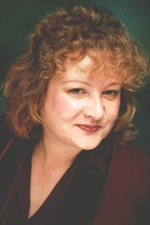 Chrystalyte specialises in astrology and tarot, she has written horoscope columns and is a founder member of a national tarot body where she mentors and contributes towards the assessment of entry level readers.
Chrystalyte has had a lot of writing experience, contributing to regional and national newspapers as well as glossy and niche magazines, association journals and corporate brochures on the subject of tarot, astrology, mysticism and holistic health. She has also featured regularly on radio stations and has even done predictions and chart profiles for MP's and celebrities.
Chrystalyte has really good life experience but also a young attitude and so is able to show much enthusiasm for new ventures and is wise enough to understand the reality of any situation. She has a calm and thoughtful approach; she is compassionate, perceptive and naturally intuitive. Her clients often mention her special ability to get to the heart of a problem quickly and provide grounded and sensitive advice to critical issues.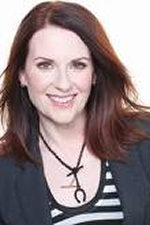 Mariah experienced psychic abilities from a very young age and as such had a difficult childhood, at first she pushed her abilities away but at nineteen years old she returned to her gift after finding a flat she had moved to was haunted. It was at this time that she was introduced to her first spirit guide and she continued to have premonitions both awake and in dreams, she heard and felt spirit, felt energies from buildings and generally embraced Spirit for what it was telling and guiding her.
Mariah worked as a youth and community worker after college and also gained a diploma in counselling, but she did not forget her gift and during this time she read Tarot for family, friends and colleagues. At the same time she took courses at the College of Psychic Studies to further her understanding on healing, dowsing, past lives and other ways of reading.
Following on from that Mariah became a member of a Mediums Circle within a Spiritualist Church reading as a medium on a regular basis. She now enjoys giving workshops, attending psychic fairs and training new mediums.
Mariah firmly believes that her calling is in working for Spirit and guiding others and her invaluable experience working as a counsellor allows her a unique ability to support clients who find themselves in troubled times.