Psychic Readings & Clairvoyant Readings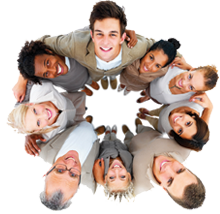 We have created Psychic Sight out of a belief that there is a need for psychic readings and clairvoyant readings to be more caring and inspiring in nature.
We have gathered together a family of elite psychic readers for you to select from that can provide you with one to one psychic readings giving highly insightful guidance in your relationships, career, love life and more.
Psychic Readers
Each of our psychic readers brings their own unique history, skills and life experience to all of their readings and they all share a highly tuned intuitive ability. Above all they will always be sympathetic, empathetic and honest and tell you what they see and give you guidance on how you can use that information to take your next steps forward.
By clicking the Psychic Readers tab at the top of the page, you will be able to put a face to a name with each of our psychic readers, as well as read more about them to help you choose the perfect reader to suit you.
Clairvoyants
Our truly talented clairvoyants use their gift to connect with the spiritual world to obtain information regarding people, places and events to provide you with the answers or guidance that you are seeking.
Once you have decided on a clairvoyant from our family of readers that is best suited to you, you can then receive your clairvoyant reading.
Psychic Blog
All the latest psychic news

Did you know that up to 1959, it was illegal; to NOT; celebrate Bonfire Night? However, the event was celebrated indoors. The above dictate was only allowed after World War I and WW II, as in those periods, no one was allowed to set off fireworks; for fear of alerting the enemy to where people […]