Losing Love, Psychic Love Readings
At Psychic Sight we realise how devastating it can be when a relationship breaks down, we are very lucky in that we have many readers with much life experience that can offer you valuable guidance during this difficult period. A lot of our psychics have shared a bit about their background in their profiles and this can help you when determining who to have a reading with.

It doesn't matter if you are breaking up after a short or long relationship, separating after living together or dissolving a marriage – all relationship break downs can feel like bereavement. There is a period of time needed to come to terms with the fact your life is no longer going to be how you imagined. You may feel anger and confusion particularly if the break up was a shock to you or infidelity is involved. There can also be the practical aspects to come to terms with, how to tell your children, how to manage shared custody of children, what happens with property and finances, the possible need to return to work, managing child care and more…
Of course some relationships will go through rocky patches and you may even enter in to a trial separation but it does not necessarily spell the end of the union. Many people will contact us during this period to assess the situation and determine what has gone wrong on both sides and whether reconciliation is on the cards and worth the effort.
Relationships can fall apart for so many reasons and it is easy to feel as if this is only happening to you and as if it is the end of the world, but realising that what you are struggling with is a universal problem and you are not alone can help bring perspective.
There are some common problems that happen in relationships that differ depending on the length of the relationship and also what life stage you and your partner are at, for example:
Coping with a new baby.
Struggling with difficult teenagers.
Trying to integrate step children in to a family unit.
Financial difficulties, struggling with work life balance.
Empty nest syndrome – nothing in common / to talk about now that children have left home.
Mismatched libidos.
Constant arguing / bickering – not necessarily over big things.
Use of social networking sites to forge platonic or romantic relationships outside of the
partnership.
Use of internet pornography.
Age differences.
Coping after one person has had an affair.
Menopause.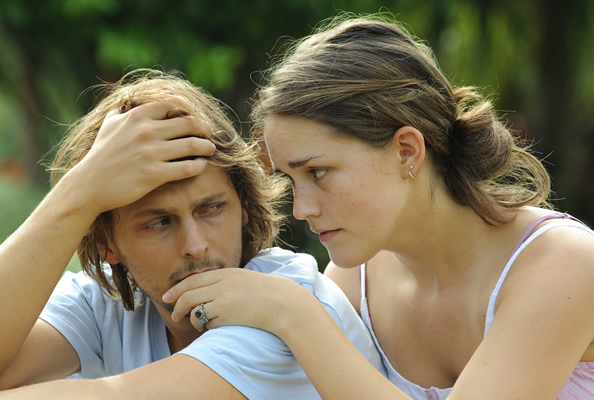 In some cases talking to friends and family about your relationships difficulties can be helpful but in other cases they will just be too close to the situation to offer neutral advice. This is where Psychic Sight can help, our readers are very honest and often will have gone through similar things and so will be able to empathise but at the same time can offer support and practical advice without any agenda.
To have a relationship reading phone 0906 110 7013 for a call paid via your phone bill or
0808 208 9173 for a credit card reading, (see full terms & conditions before calling). Here are a few examples of some of the readers that can help you:
Michaela, PIN: 3232 Michaela's first spiritual experience happened 30 years ago, and this dramatically changed her life. Later she was guided by a mystic for 5 years. She believes that life experience is very valuable to be able to give a reading, which is why she is particularly good at readings on any type of relationship involving romance, family, work colleagues or neighbours. When her partner ended their relationship suddenly and without explanation, she was left without a home, lost her employment in his business and felt that she had lost her identity too. She turned to Spirit and successfully rebuilt her life. Michaela has real empathy for everyone who contacts her.
Seph, PIN: 1369 Seph is a Clairvoyant, a natural Psychic, Clairsentient and also a practising Wiccan who works with angels, studies the Kabala and uses the gift of remote vision. She can see the thoughts of others and can also receive actual pictures of events. She shoots from the hip, which may come across as a little blunt, and tries to get to the root of the problem as quickly as possible. She specialises in love magic, which is particularly good with relationship problems. Seph is honest in what she does and a true believer in karma.