Health and wellbeing can be one of those things that we take for granted until it comes under threat in some way. We might smoke, drink too much alcohol, over indulge in the wrong foods, take little or no exercise and yet we still expect our bodies to carry on through long working days and to keep going without problems.
Probably most of us are now more aware that ever of the bigger illnesses – heart disease, cancer, and diabetes and so on. Many of us support charities that fund research in these areas and few of us will be untouched by these diseases with each of us knowing someone who will have been affected in some way. And yet we are perhaps still shocked and unprepared when a diagnosis comes to us or to someone close to us.
Luckily at Psychic Sight we have a wide range of readers that offer many skills that can help with health and wellbeing, for example they offer Reiki Healing, Crystal Therapy, Emotional Freedom Technique (E.F.T), Bowen Therapy, Energy Healing, Aura & Chakra Analysis and many are also trained counsellors. You can see all of our readers and their full profiles here.
Buddha said "The secret of health for both mind and body is not to mourn for the past, worry about the future, or anticipate troubles, but to live in the present moment wisely and earnestly."
If you would like a psychic reading then phone 0906 110 7014 for a call paid via your phone bill or
0808 208 9174 for a credit card call (see full terms & conditions before calling).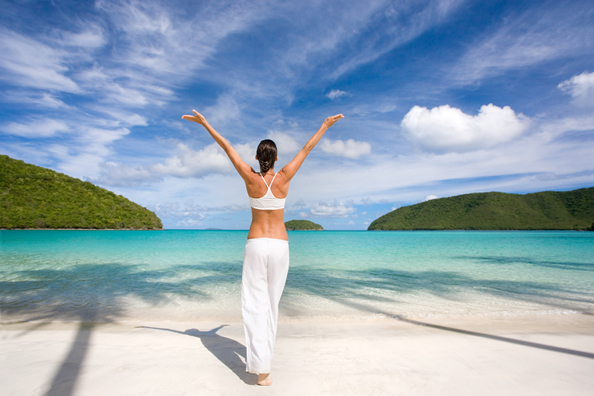 Here is Psychic Sight's A-Z of health and wellbeing for everyday living:
A – Alcohol: many drinks such as red wine are reported to have health benefits, but there is a trend towards us underestimating how much alcohol we consume. Try logging on to www.drinkaware.co.uk for helpful info on units and more.
B – Blood Pressure: High blood pressure is responsible for 70% of strokes and heart attacks. It is known as the silent killer as often there are no symptoms. If you are overweight – just losing 10% of your body weight will have a significant impact. Cut down on salt – no more than 6g a day. Drink less alcohol and eat more fruit & veg.
C – Cholesterol: Is a lipid made by our livers from the fatty food that we eat. Our cholesterol count should be under 5 to guard against heart attacks and strokes. This measure should not be used in isolation for example if you drink and or smoke but have low cholesterol you would still be at risk.
D – Dandelion: has triple benefits – restorative, cleansing and anti inflammatory for the liver. It also has diuretic properties and can help with fluid retention and herbalists often prescribe it for help with psoriasis or eczema. It is generally available as a coffee substitute or tea.
E – Echinacea: Research suggests that taking Echinacea can reduce the chances of getting a cold by up to 58%, rising to 86% when taken along side Vitamin C. If taken when you already have a cold expect symptoms to last up to a day and half less.
F – Frankincense: Not just for Christmas! Try burning the resin as incense, it has lots of health benefits and can help with arthritis, Crohns disease, asthma and can even deter mosquitoes.
G – Garlic: The use of garlic goes back centuries; its medicinal properties are far and wide – warding off coughs and colds, lowering cholesterol, cutting the risk of pre-eclampsia in pregnancy and so on. If you do not like the taste or bad breath than try it in a liquid capsule.
H – Honey: Can decrease anxiety and improve memory, it is also thought to be as good as some fruits & vegetables in terms of fighting heart disease due to its antioxidant content. Try Manuka for its powerful qualities.
I – Indian Head Massage: Is ideal for treating stress; aching shoulders, a tight neck, tension headache, eye strain, insomnia, or poor concentration. The treatment can be given fully clothed, it is non-invasive and there is no need for a treatment table.
J – Jojoba: Is mainly used for maintaining healthy skin, it discourages the growth of bacteria and its make up closely resembles skins natural sebum. It can help with acne or just when you want a product that will not make skin too oily. Look out for soaps, shampoos and cosmetics that contain it.
K – Kinesiology: Developed by a chiropractor, it identifies imbalances in the body; a therapist monitors a client's ability to push their muscles against light pressure. Good for food allergies, insomnia and depression.
L – Laughter: Really is the best medicine, laughing releases endorphin (feel good) chemicals into your brain, which can in turn help protect your blood vessels, reduce heart disease and reduce levels of stress hormones – cortisol.
M – Massage: Regular massage can provide physical and mental wellness of a person; the massage can be for relaxation purposes or can target certain areas for example pain, sleep problems, blood circulation and even anxiety.
N – Nordic Walking: combines walking with a pole technique, it burns calories at a higher rate than ordinary walking and the poles make use of the upper body. Find a group by visiting www.nordicwalking.co.uk
O – Omega 3: We should all be eating at least two portions of fish a week, one of which should be oily (sardines, herrings etc). But as many of us do not meet this quota a supplement may be the way to go.
P – Porridge: With a low glycaemia index (GI), it raises blood glucose slowly allowing for a feeling of fullness and sustained energy and mood throughout the morning.
Q – Quilates: Uses ancient healing methods from South Korea, to help you breathe away your stress through chanting, stretching movements and meditation. It especially benefits those with anxiety or chronic fatigue.
R – Red Wine: Drinking red wine in moderation has many health benefits largely thought to be due to the resveratrol compound - cancer prevention, protection of the heart and brain from damage, reducing age-related diseases such as inflammation, reversing diabetes and obesity, and many more.
S – Sage: Contains an oil called thujone (antiseptic acid) and rosmarinic oil (anti inflammatory). It can help with mood; improve brain function, digestion and menopause symptoms. Try as a tea, tincture, mouthwash or tablet.
T – Tea Tree Oil: is one of the best natural antiseptics, it can be used topically or through a vaporizer or in a bath. It can help with acne, boils, cold soars, spots, bunions, muscle pain, yeast infections and more.
U – Ugli Fruit: Fed up with normal citrus fruit? Then why not try an Ugli Fruit, they peel easily, are seedless and combine the best flavours and health benefits of tangerines, grapefruits and Seville oranges.
V – Vitamin D: Half of Western Europe do not get enough Vit D, most of which should be obtained through exposure to sunlight through the summer months. Use a good sun screen most of the time, but try to get out between Apr – Oct between 11am and 3pm.
W – Water makes up a staggering 50-70% of an adults total body weight. Its essential for body growth and maintenance, it aids getting rid of waste and maintaining temperature. Aim for two litres a day, made up of water, tea, squash, juice and so on.
X - Xylitol: Has been found to be effective for fighting bacteria, including that causing oral, nasal, or ear infections, although the sweetener is mainly available in chewing gum it can be found in other products as a sugar replacement too.
Y – Yoghurt: If you have over indulged – combat the symptoms of alcohol, sugary and fatty foods with yoghurt containing live bacteria which will help to restore the correct levels of bacteria in your gut – also good after a course of antibiotics.
Z – Zinc: Supports fertility regulates mood and reducing the impact of ageing. It is the most commonly used mineral in your body after iron. You can find it in shellfish, beans, whole grains, poultry, red meat, mushrooms to name but a few.
Finally a quote from William Londen - "To insure good health: eat lightly, breathe deeply, live moderately, cultivate cheerfulness, and maintain an interest in life."
Psychic Sight or their readers are not medical professionals and this information does not constitute medical advice. You should always consult your Doctor before making any changes to your diet, exercise routine or medications. Psychic readings should not be used instead of medical intervention.