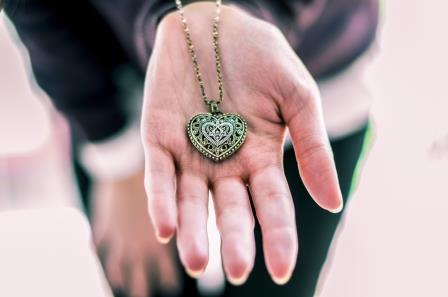 In simple terms Psychometry is an ability to sense information about a person – either past or present, about a place or even an event. It is done by holding an object that is closely bonded to the person. It might be a crystal, a piece of jewellery, even a teddy bear – but something that means a lot to them, and where their energy is likely to have soaked into the artefact.
Psychometry is sometimes described as the 'soul's eye' or the 'etheric eye', but the word itself actually derives from two Greek words: Psyche – meaning soul and Metron – meaning measure.
History
It is thought that Psychometry was actually identified and coined as a phrase and practise by an American Scientist – J. Rhodes Buchanan in 1842. His theory was that events, people's thoughts, feelings and even actions could be felt in the ethereal spirit and impressed onto objects.
It stood to reason then, that a person with psychic abilities could touch such an article and divine past and future events.
There have been times throughout history where Psychometry experiments have taken place, and the facts have been verified as true many years later through more scientific means.
Practise
Of all of the psychic practises, it is thought that Psychometry is one of the areas where layman – not just those with intuitive abilities, can have some success.
Why not ask a close friend to practise with you?
Ask them to bring an object that is close to them. Place it in the palm of your hand – you may also place your other hand on top, if the object's size will allow. Close your eyes, and take a few quiet moments to absorb the objects energy.
In your mind's eye, you may get all manner of things crop up – maybe you will see a colour, an image, you may hear music, or sense a smell. You may even feel certain emotions.
Try to write down all that you sensed, and relay the information back to your friend. See if any of it seems relevant to your friend's relationship with the object – how they got it, what it means to them etc.
Other Forms of Psychometry
Often a medium or clairvoyant will ask for an object, as part of a face-to face reading. It can sometimes help them to connect to the person and their spirit guides.
But there are also other forms of Psychometry, for example 'Cryptoscopy', which is divining the contents of sealed envelopes. Or Flower Psychometry, where a questioner selects a flower that has significance.
Psychometry Reading
Are you are interested in Psychometry? Then you may wish to discuss it during your next reading. These readers are all schooled in the divining artform: Aelissa (PIN: 4444), Hope (PIN: 3203) and Julie (PIN: 3123).
Tweet