PIN: 4444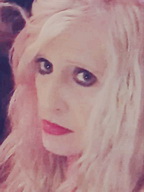 My name is Aelissa, my name is derived from ancient Celtic tree language, each letter is representative of a tree and each tree has an inner meaning. The AE = the sea, L = rowan, I = yew, SS = blackthorn and A = silver fir. My life path and ancestry is all Celtic, many of my ancestors and present family are psychic. I consider myself to be psychic, clairvoyant, clairaudient, clairsentient and a far seer.
I have been reading Tarot cards for many years; to me it is the most versatile reader tool. I find timescales are more accessible and probably outcomes are more clear during a Tarot reading and I am more able to find reasons and causes behind issues. When time is of the essence cards can get a quick connection and individual questions can be highlighted easily. Having said that I am also experienced with crystals, crystal balls, scrying mirrors, pendulums and psychometry and can bring these elements into a reading.
I have been told that I am kind hearted and have great empathy with strong visualisation abilities. I love my work, especially the opportunity to guide people to make life choices, once they know all of the options open to them. Over the years I have developed my psychic skills with various classes and I am currently writing a book on practical Tarot. I'm grateful for the gifts I have that allow me to enhance others lives in a constructive way.
Aelissa's feedback
Been talking to Aelissa for years. She is empathetic, patient and non-judgmental. No matter how stressful is the situation, Aelissa puts my mind at ease.
Gina
My reading with Aelissa so beautiful. She is a wonderful, warm lady whose gentle, understanding manner gave me so much confidence in what she told me. I would definitely ask for her again because I felt such a lovely connection with her and I came away from the reading with an enormous feeling of inner peace and joy. Thank you Aelissa so much.
Beverley
I have had a reading with Aelissa and she is absolutely fantastic. She is empathetic, kind and caring, which has supported me through my emotional turmoil. Thank you so much for all of your guidance.
Heather