PIN: 3203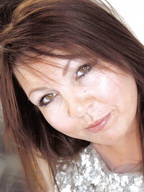 I have a natural inherited gift of Clairvoyance; my Father was a spiritualist and medium. I employ this gift to all my readings whether I am using Palmistry, Tarot, I-Ching, Psychometry, Crystal Ball, Dream Interpretation or Meditation.
I have several guides that work with me and this is because of the sheer volume of readings I have done over the years and the variation of topics covered in those readings. St. Germain is one of those guides who has supported me tremendously especially with Palmistry. He has access to the Akaishic records and can give a volume of knowledge about the person.
Throughout my 20 years of experience I have owned my own Psychic business in London. I have worked on MTV, LBC radio, Miss London Magazine and The Osborne's - the third series. I even had a half hour TV show where I did a reading for Kelly Osbourne the daughter of "The Prince of Darkness" - Ozzy Osbourne!
When it comes to our life, partners, children, home life, pets, our careers, talents and finance, spirit are very practical and can give assistance on many levels, all designed to heal, and even let us know that life carries on beyond this world into the next. 
Hope's feedback
I have always been fascinated by tarot and have had a number of readings over the years with different readers but none who were as sincere as Hope. I remember thinking at the time how good she was, as she recounted my past experiences - both good and bad. Her predictions in the various areas of my life have subsequently unfolded into reality and I realise I have finally found a psychic medium who I liked and whose advice I could trust.
Janet