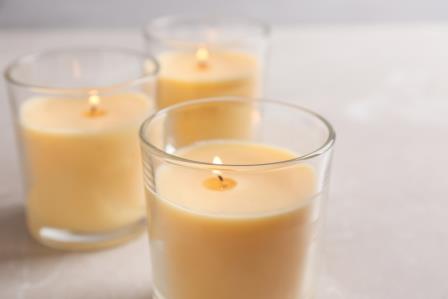 Have you ever heard of Lynchnomancy? Well, it's a super simple form of divination, harking back to a time when candles would have been the only source of light.
Lynchnomancy Set Up
To have a go at divining the future with candles, you need to gather three candles – they need to be identical to each other and most importantly unused.
Find a quiet room, where the windows and doors can be closed, to exclude drafts.
Either place each candle into a holder (again identical), or melt a little wax from the bottom of each so you can steady them on a heat-proof surface.
Place the candles in a triangle formation preferably in the centre of the table – where you have a good viewpoint.
Light the candles, one after the other.
Begin the reading
Wait a small amount of time – to let the flames build.
Then in your mind – think about the question you want answered.
Good luck occurs when one flame burns brighter than the others.
If one of the flames flickers and looks like it might even go out (sometimes referred to as 'guttering'), then a minor loss is likely.
If a flame actually extinguishes itself then you will experience a loss – more likely of the major variety – a serious setback…
Two flames flickering – a surprise awaits you! All three flickering – a change is coming, don't worry it will improve your life.
Two flames flaring – an opportunity is around the corner. Three flaring candles gets you a victory – an unexpected one at that!
Two flames going out – drama is ahead. Three flames snuffed can only mean life-changing events.
If all candle flames just seem to burn in a slow and steady manner, then this is good news – you are about to make great strides in all aspects of your life.
Tweet