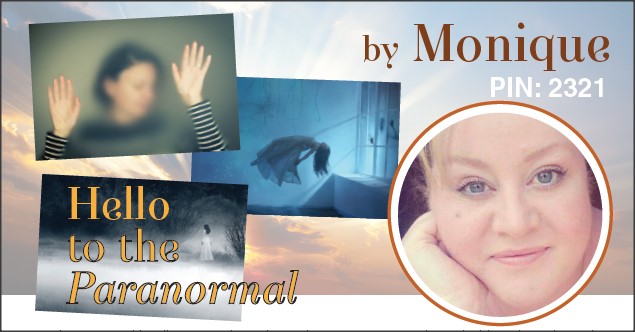 The paranormal literally meaning 'beyond normal' is, for some people, a frightening realm filled with ghosts, poltergeists and all things spooky. However, most paranormal experiences are far from scary and actually once understood can bring comfort and reassurance.
Knowledge is Understanding
Firstly, having knowledge of the paranormal can give us the understanding of what these encounters could mean. We all see in the movies the typical ghost being something morbid and designed to frighten us, in my experience seeing or feeling a spirit entity can be quite comforting.
I have lived in my family home for nearly forty years, over that time we have all agreed that we have seen and heard a 'ghost', we have fondly named him George.
We have all, at different times, had similar encounters with this spirit, who in actual fact, we think just likes to wander around without any purpose or need for attention.
We will hear footsteps, feel a cold breeze, at times even see a physical shadow of George. We seem to co-exist quite well.
For many years' investigators have tried to prove that the paranormal realm exists, however if they did then the paranormal would just become the normal, as it would no longer be classed as 'beyond the norm'.
First Paranormal Encounter
I remember an encounter in a small sandwich shop that I used to work in, I was only sixteen years old, a small Saturday job, for an extra bit of pocket money, my mum also worked there during the week. One Saturday afternoon I was in the prep kitchen and I heard someone walk up behind me and felt a freezing chill across my back. I felt that someone was standing watching over my shoulder, as I turned around there was nobody there. The next Saturday I had exactly the same feeling but as I slowly turned around a small old man, slightly transparent, almost like a hologram, looked at me – doffed his flat cap and then just seemed to fade away. I will say at that point, yes, I was a little scared… But, after thinking about it, maybe he just wanted to say hello! I told my mum what had happened and she replied with, "yes I've had the same experience a few times."
That was my first paranormal experience where I understood that it isn't necessarily something to be scared of. Any other paranormal encounters I have had made me feel a little unnerved, purely because I didn't understand the purpose of their visit to me, apart from George, we have never found him scary.
Say Hello
I do agree that things such as poltergeists (i.e., noisy ghosts) can be slightly more frightening as they want attention and enjoy the naughty side of a haunting. So, anytime you feel a breeze, a little knock, a strange smell, or a shadow, and you feel it is a spirit, just say hello!
The paranormal is a fascinating subject and one, like anything else, the more you know and understand the less you fear it.
Love and light to you all Monique x
Tweet