PIN: 2022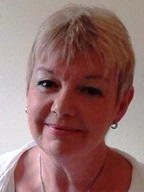 I decided to follow my spiritual path seriously some years ago after realising that my life just wasn't working the way I wanted it to. As far back as I can remember I have always been aware of the Spirit World. I just didn't know at that time how to apply it to my own life and how to share my gift with others. But I had always felt that I should be giving something back to the Universe, and giving telephone readings allows me to do this – to speak to people about something divine.
I know on a deep level that when something isn't working in our lives, we need to change it, this becomes even more important when it comes to guiding others – we first need to change ourselves. One way I have found balance is through completing my Reiki Mastership; this journey meant I knew my life would never be the same again, and I came to the full realisation that I needed to commit totally to the much needed work for Spirit and for the great love of humanity.
As a spiritual Medium my greatest joy is in giving messages from the platform in spiritualist churches, and of course in the very beneficial work of hands-on healing. In my platform work and during my telephone readings I work closely with Archangel Raphael, and my three Native American Indian Guides: 'Clear Running Water', 'White Feather' and 'Bright Star'. I find there is nothing better than to see the happiness and wonder on my students' and clients faces when they make a connection for the first time with their own Spirit Guides.
Through my readings and with the assistance of my guides I am able to teach people about their own spiritual awareness, their own self-empowerment and the potential great joy in living a spiritual life.
Ruth's feedback
I have experienced Ruth's skills and talents at first hand and found them extremely interesting. Ruth's compassion, caring manner, and sensitivity are particularly useful in what can be a very sensitive and emotional area of work.
Christine