PIN: 2727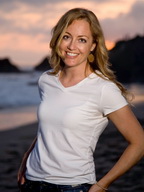 Bryony describes her skills and personality as: good sense of humour, empathy, leadership energy, creativity, artistic, nurturing, multi tasking and passionate about animals! An obsessive Yogini (yoga mad!). And a great advocator of 'Men are from Mars and Women are from Venus!
My spiritual guidance is based on the reality of life on earth in association with my Mentor in spirit. I guide people in a constructive way to allow them to make decisions in a way that will benefit them most.
Relationships, whether it be the potential man in your life, family, colleagues or friends are always complicated. We will guide you through these complications and show you how to resolve them. Do not allow fate and destiny to punish you in life by not being able to take charge of your own life journey. Relationships are often blocked or unresolved; many people are not able to deal with this kind of situation as they don't understand the energy of what is going on. My guide will tune into that energy to give clarity about what is going on and show you the way forward. We will guide you through your life journey so that you can make the right decisions to bring peace and harmony into your life.
Putting control into someone else's hands will always end in tears. My Mentor and I will tune into the people that are blocking you in your lifes pathway and will direct the way forward for you. Remember people cannot change the energy of who they are but understanding peoples energy can allow you to bring peace and harmony into your life.
The people who get the most from readings are the people who ask the most specific questions. General readings just skirt round the edges; good psychics will always be able to tune in, so get more from your reading by being specific.
My guide prefers directness rather than generality. If you are specific you will get the best reading and guidance. I am straight forward and say it as it is. I don't use psycho babble as I feel it has no relevance to the guidance you need. My guide and I will lead you through the grey areas of your life by tuning into your situation.
Bryony's feedback
Bryony was exactly what I was looking for in a reader. No small talk, just straight to the heart of the matter. No beating around the bush, just honest forthright communication. Fantastic. For me this is what readings should be about. Lots of gratitude x.
Denise