PIN: 1441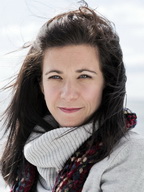 Hi, I'm Angel - being a clairvoyant, healer, medium and clairaudient has allowed me to reach out and connect to people all over the world. In all different languages, as we all understand the one universal soul language of love…pure light of the divine source.
I have worked alongside ascended masters and powerful archangels from the day I was born. My soul guides go far back beyond my existence – an old soul re-born a psychic soul…the never ending circle! My soul meaning name is 'Saviour of the Sorrowful Souls', my Native American name is 'Eagle Eye.'
I was born at my parents' house in Bournemouth, on the lovely south coast of England. I went on to travel all around the world sharing my psychic gift, gaining more and more insight every step of the way. Whilst on my travels I visited a Monastery in Nepal, high up in the Himalaya's. Such a peaceful tranquil place, it was there I was blessed by a Monk. I gained more wisdom and was really blessed by such an enlightening experience.
I believe we are all masters of our own destiny, following our own path which sometimes diverts and takes us the long way round. We learn our own lessons along the way which makes it our own unique journey. But often our beliefs hold us back in life, learning to have faith and let go and to live in the present flow is key to success and happiness.
I work very closely with life energy patterns, which I can sense over the phone no-matter the distance - on a soul level there is no distance. I love to inspire and motivate people, to share my gift wherever I am able to. I also have a great connection within the animal kingdom, forming deep bonds very quickly through soul language, meaning I often encounter animal spirits during readings.
When you are a healer, you naturally radiate a healing energy in your vicinity. The physical body is the most dense, next comes the Etheric body then Astral, Mental and Spiritual. The Life Force is the universal energy. When there is an adequate flow of Ch'i we feel strong and well. However, sometimes the flow of Ch'i becomes blocked and out of balance. These disruptions to the energy flow begin in the mind with stress and fatigue or negative emotions such as fear, anger or resentment. I can support you to unblock any disruptions so you can be balanced and calm again.
Love and Blessings