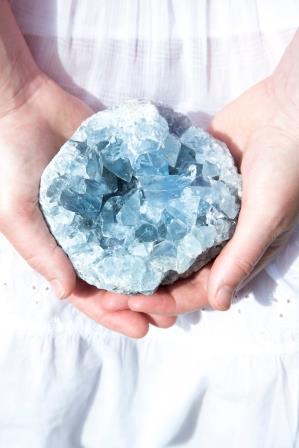 You might sometimes hear this crystal referred to as Celestine; they come in blue, yellow, red and white colours. This crystal is often sold in large geode clusters and sometimes in a pyramid shape – they can be expensive, although; they are easy to obtain due to them; being mined in many places from Britain to Egypt, Libya, Madagascar, Mexico, Peru and Poland. This crystal can appear translucent, depending on the light – it can fade in colour; and, as such, should never be placed in direct sunlight around your home or person.
Spiritual Enlightenment
The Celestite crystal has a high vibration and is teaming with divine energy, so it is attractive to anyone beginning their spiritual journey and those that seek to connect with angelic realms; to encourage dream recollections, clairvoyant communications and enlightenment in general. Due to its high-frequency vibrations, many will also choose this crystal for scrying.
(more…)