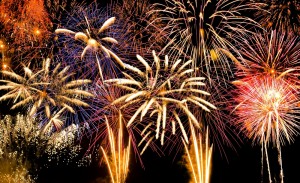 Bonfire Night: "Remember, remember, the fifth of November. Gunpowder treason and plot. We see no reason, why gunpowder treason, should ever be forgot."
Guy Fawkes related bonfires actually began the same year as the failed coup in the night between 4th & 5th of November 1605. Londoners, who knew little more than their King had been saved, joyfully lit bonfires.
In time celebrations became more elaborate with people making a dummy of Guy Fawkes generally called a "Guy". Children would walk the streets shouting "penny for the Guy", the money collected would be spent on fireworks for the evening's festivities. On the night itself the Guy would be placed on top of the bonfire and set alight.
(more…)