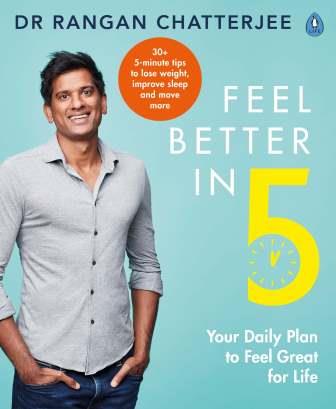 Did you do Veganuary (going vegan for January)? Or perhaps you tried Dry January (going alcohol free for the month)? Taking drastic action on the diet, drink or health front in short bursts has been growing in popularity. With many being able to make their will-power last the duration, knowing the fixed period will come to an end.
But, what do you do with your health for the rest of the year?
Well, Dr Rangan Chatterjee, has a new book out called Feel Better In 5 (Penguin Life). That just might be the answer…
You might know Dr Chatterjee from the BBC programme Doctor In The House and podcast Feel Better Live More. He recognises that making positive health, mind and body changes is incredibly difficult and that sticking with it, and maintaining the required will-power and motivation can be tough.
(more…)