PIN: 8004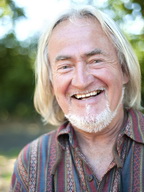 I have been psychic all of my life but I just didn't know it until I reached adulthood. After nearly dying of cancer I realized that our lives are short and precious and I decided to start making a difference. I made the choice to do my best to serve the Light. I sensed intuitively that the highest calling is to serve others and make this world a better place.
I worked hard and trained for five years so that I could do as many different kinds of readings as possible. I taught myself to read playing cards and the Tarot. I taught myself to read auras, chakras and energy. I sensed that the best way to do readings is to use as many tools as possible.
After I taught myself to do readings I developed a seminar so that I could teach others how to use their gifts as well. I trained hundreds of students how to read just the way that I do and many of them are professional psychics today because of my classes.
In the 1990's I volunteered for two years at a California sheriff's department to assist them in locating missing children.
I specialise in relationships; my goal is always to bring you the facts that you are seeking. I will always tell you the reality, gently with love and respect for you as a spiritual being. That is my sacred duty here in this world.
Anthony's feedback
I would like to say an enormous thank you to Anthony with whom I had an extremely long reading this evening. I am a therapist myself and I am aware that we make decisions about who we allow into our lives and how they treat us. I now feel ready to take complete control on these matters. The reading was worth every single penny because it was an investment in my peace of mind and I am immensely glad I rang. Thank you Anthony, very much.
Anna