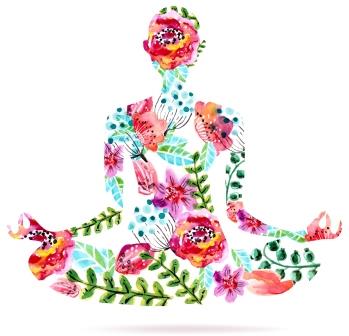 The current environment that we are all having to endure is impacting on our lives hugely. Adjusting to being around family and emotional partners more than we are used to, having children around us more and so on, can be seriously stressful. All of this can impact on our mental health and physical wellbeing, perhaps even more than we realise. This can lead to anxiety, stress and let's not leave out feelings of frustration!
Many people are finding themselves reverting to bad eating habits through this testing time. Consuming huge amounts of comfort food that are high in sugar and the wrong fats. You may find yourself becoming easily addicted to these foods, even though they often leave you feeling lethargic, uncomfortable and uninspired to keep moving forward with life.
So, how can we fix this?
The best elixir of life is to feel full of energy and mobilised. So, no deciding to watch daytime TV and wasting precious time.
We need a trigger each day to make ourselves feel inspired and positive about what lies ahead. That trigger has to be the feeling of wellness which can have a big impact on our future. So, we have to look at easy changes that we can implement to get us back on a track to wellness.
How to reverse the trend?
Perhaps, delete all the numbers on your phone for take away food…
When you shop for food, plan your menus in advance and minimise buying ready meals. Try to cook as much as possible from scratch, using whole foods. That straight away will give you much more energy.
It can be very difficult to mobilise our bodies under COVID-19 restrictions, and we don't all have gyms at home. The current weather conditions may also leave us unenthused about outdoor walks and activities.
Yoga or Pilates?
Perhaps starting the day with a Yoga or Pilates workout would be more achievable. It doesn't take up too much space, can be very calming and there are now many free resources available to guide us through a routine. This type of movement gives us energy for the day, it encourages our metabolism and helps rid built-up toxins from the body.
Hippocrates the father of all Greek medicine stated that the secret to health lies in the health of the gut. Get your gut healthy and you will again become energised and more active. Yoga and Pilates can stimulate the peristaltic action of the gut, moving waste products more efficiently through the large colon. Try to get into the practice every day before your chores or your shower and that will awaken a sluggish metabolism and work towards keeping your gut healthy.
Once you have addressed diet & exercise – here are some additional health tips to try:
It is important to keep the bodies ph. value neutral. Bad nutrition and poor mobilisation tend to make the body too acidic. You could try two 'shots' of lemon juice (added to boiling water if needed) each morning. The citric acid has an alkaline effect on the body.
It is important to optimise the daylight hours. So, try to exercise or just spend some time outdoors around midday when daylight is at its optimum. Spending an hour outside each day will do wonders for your wellbeing.
Think about whether adding in any supplements would be beneficial. For example, Vitamin D3, Vitamin B12, and B-Complex Vitamins to help boost your immune system, keep your bones strong and healthy and improve energy and more.
Your body is your vessel for life – protect the vessel and you will sail through life in balance! Bryony, PIN: 2727
Tweet