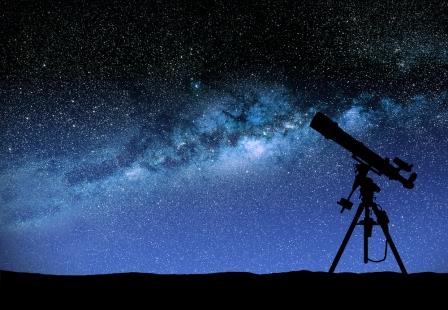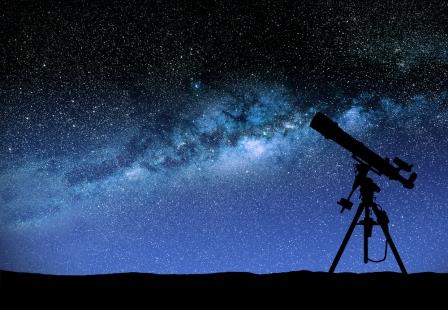 Ptolemy (AD100-173), was a great astrologist/astronomer. One of the things Ptolemy did in his work was map out the position of stars. He detailed the way that they influenced human behaviour.
He wrote a number of very important books, one being Tetrabiblos, ith translated versions still in print today. Another book is Almagest which was used by later astrologers to continue the work on 'fixed stars' – their placement and significance.
Despite the name 'fixed stars', they are in fact not precisely fixed. Instead, they move in a forward direction around one degree every seventy years.
If you have a birth chart reading done, then an astrologer will be able to advise you on the significance of fixed stars. Whether they were rising, setting or culminating when you were born. You may want to consider an email reading with our astrologer: https://www.psychicsight.com/email-readings.Chrystalyte can give you a reading that tells you about the balance of signs in your birth chart. She will also advise on any blessings and challenges shown. She considers these as gifts you carry with you, and gauntlets that have been thrown down for this lifetime, to allow soul growth and greater experience.
Fixed Stars Interpretations:
Hamel
This star sits in the head of the Ram. As such it has some of the characteristics of the constellation, such as 'taking strong action' and presenting independence. On the negative side it has been associated with malevolence.
Algol
The negative aspects of this star do tend to overwhelm the positives. It's prevalent features are of an evil energy, a controlling need, and a desire for revenge, with expressions of cruelty and anger.
Aldebaran
The Mars qualities in this star shine through, it is all about taking action and achieving one's ambitions. But there is a warning in there, do not attempt success by compromising your integrity – it will not end well. Following an honest and straightforward path will win out.
Rigel
This star holds the potential for quick success! However, there is a need to be careful, as holding on to those achievements can be trickier. Unconventional opinions are not necessary welcomed, things are better when influences are uncomplicated.
Sirius
You will find Sirius to be a bright and positive star, its influences include success and fulfilment. You will exceed your expectations! Just watch out for 'burn out'.
Castor and Pollux
Two stars which are the twin signs, with the principles of Gemini and Mercury planet. Castor is all about creativity and is optimistic and supportive. Pollux represents the pain that being creative sometimes causes.
Acubens
This star will be favoured among those in caring professions, those responsible for bringing life into the world, and those that are there for us at the end of life, from midwives to hospice workers… Whilst not the brightest star, surely one of the most influential. It is associated with the caring Cancer constellation.
Regulus
As the name suggests, this is one of the 'Regal' stars, when used in acts of revenge, you could expect a 'fall from grace'! But on the positive side this star is associated with the energy of both Jupiter and Mars and contributes success and ambition.
Zosma
The Zosma star has great compassion and demonstrates that even the most negative of situations can be reversed. Under this star folk are likely to rush to the aid of those suffering.
Denebola
This star represents those that are unique, they see the world differently. Their opinions are perhaps unconventional – which is just fine. They just need to be aware that their ideas are seen as unusual rather than seen as being closed off to other ideas.
Spica
The concept of this star is 'brilliance', if this star is prominent in your chart, then you are likely able to pick up new things and absorb knowledge fast and easily – you have natural talent and ability!
Zuben Elgenubi and Zuben Eschamali
Another twin star, but this time all about the joy of giving… You have sympathy, time and energy for others. You are social and like to be involved with people and groups.
Antares
This is another 'Regal Star', this star is potent, determined and encourages action. But be mindful of over dramatizing situations.
Vega
A mysterious star, that is both creative and charismatic. This star is all about making oneself heard. Communication and speaking oratorically is a great skill – but should be used wisely to deliver the right message!
Rukbat
At its worse these star characteristics are stubbornness and single-mindedness. But, put to good use they can be consistent, steadfast and tenacious. The earth element is present, that can ground the persons instincts to hone the finer qualities.
Altair
This star holds great influence – bravery and boldness are its strengths. However, care should be taken to ensure action is appropriate and not overtly controlling, by being over assertive or pushy.
Deneb Algedi
This is certainly not the most powerful of stars. Never the less, it has an important role as a sense of justice. In this case more derived from leadership, than service as in Acubens, but the ability to support and guide those in need is still there.
Sadalsuud and Sadalmelek
The most fortunate of twin stars. Powerful and providing positive expression. Sadalmelek is actually the brightest star on the constellation, and together they influence the planet/planets they are contacting.
Formalhaut
A great and shining star, providing a guiding influence on one's life. You will be given the ability to peruse and attain your ideals. Just as long as you come by the motivation honestly, and self-congratulation is not what you seek.
Okda or Al Rescha
Perhaps the gentlest of stars. Yet, very significant in its ability to let us see, understand different concepts and people's perspectives. All areas of life can be touched, depending on which planet is contacting the star.
Ref: Parkers Astrology
Tweet