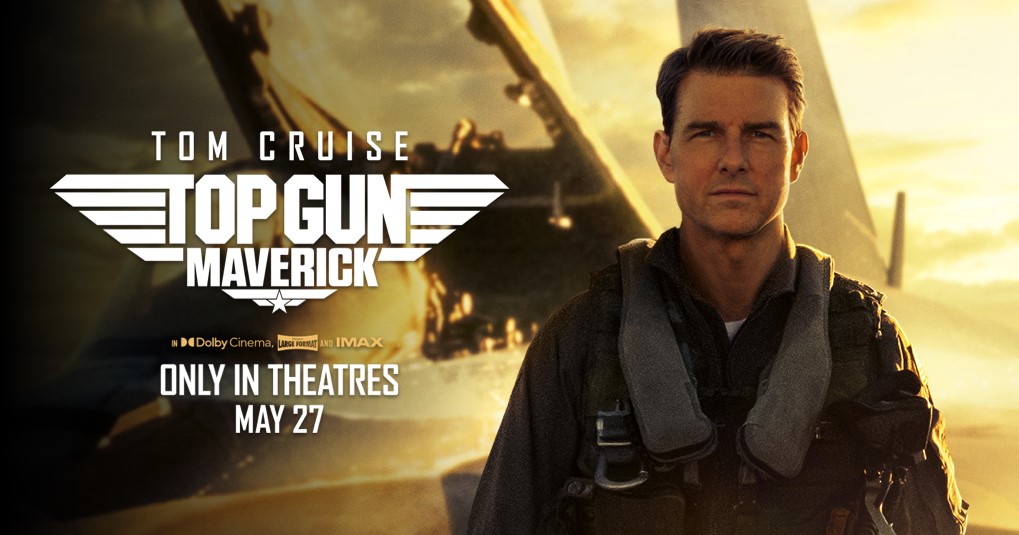 Can you believe it has been over 30 years since the original Top Gun film aired? It has been, the original released in 1986! This sequel, is named Top Gun: Maverick, after the main character Pete 'Maverick' Mitchell, played by Tom Cruise, and finally makes it to UK cinemas tomorrow (27th May 2022).
Sequel
The film has, of course, built up a lot of anticipation, with Covid alone providing over 2-year delays to its release. But Tom Cruise is also very aware that with any sequel and especially after 36 years – that there will be much concern about whether it will live up to the hype – and he has promised it will!
Due to the delays, the film has had several trailers. The link is below for the latest trailer; it was first shown at the Super Bowl 2022 in America:
https://tinyurl.com/pl-top-gun (Courtesy of Paramount Pictures)
Characters
In an interview with Today, Tom said, "The movie has exactly the right mix of nostalgia for the first one, but then the continuation of the story and the characters." It was also imperative to him that one unique character, his rival in the first film, played by Val Kilmer, return. Miles Teller also joins the cast and plays the son of Goose – who was Maverick's late partner, who sadly died in the first film.
In the original film, Maverick's love interest 'Charlie' was played by Kelly McGillis. In this sequel, Academy Award winner – Jennifer Connelly takes over in the romance department.
Top Gun Story
If you haven't seen the first film – you might want to catch up now! But, regardless – Maverick's name will undoubtedly lead you to understand that he was always a rule breaker. The trailers indeed imply that hasn't changed!
Spoilers suggest that Maverick ignores his supervisor (Ed Harris – who plays Rear Admiral), resulting in a near-fatal accident. So, he is facing an uncertain future as the Top Gun programme is threatened with shut down.
Officially, the filmmakers say: "After more than 30 years of service as one of the Navy's top aviators, Pete' Maverick' Mitchell is where he belongs, pushing the envelope as a courageous test pilot and dodging the advancement in rank that would ground him. Facing an uncertain future and confronting the ghosts of his past, Maverick is drawn into a confrontation with his own deepest fears, culminating in a mission that demands the ultimate sacrifice from those who will be chosen to fly it."
Tweet