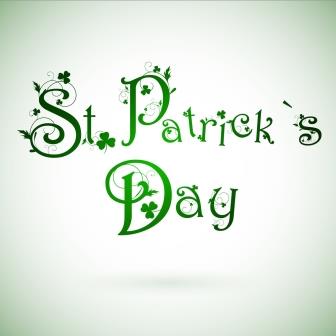 St Patrick's Day falls on the 17th March each year. Originally it was a 'feast day' and religious festival for the patron saint of Ireland. But now both the Irish and those that are just Irish-at-heart celebrate with food, dancing, parades and turning things green, across the globe.
For many of us the day is synonymous with lucky charms and 'the luck of the Irish'… So we take a look at some of these charms. To see just what good fortune they can bring you on St Patrick's Day and beyond.
Shamrock
Shamrock is named for 'seamrog' that actually means little clover. A three leaf clover was used by St Patrick as part of his teachings on the Holy Trinity; those being taught would carry a shamrock for good luck. To this day it is a highly visible symbol and many will wear shamrock on St Patrick's Day by way of remembrance.
Four Leaf Clover
Like the shamrock, the importance of a four leaf clover has carried over to modern celebrations. It was in fact the resemblance to the cross that attracted early Christians to a four leaf clover. But sadly the odds of discovering one have been placed at 10,000 to 1!
Celtic Knot
The night before St Patrick's Day sailors leaving for the sea would create a Celtic knot by way of a promise to return and for their eternal love. One piece of rope would be the sailors, the other piece of rope would represent his loved one. The tying them together represented the everlasting love between them. A Celtic knot can still be tied today and presented to a love one as a way of bringing soul-mates closer together.
Rabbits Foot
If a young Celtic hunter was successful in tracking and killing a rabbit it was given its foot as an amulet to carry to symbolise good luck. This belief has existed since 600BC. But it is a tradition that time has not forgot and many people still see this as the ultimate talisman for good fortune in life.
If you happen to go to Ireland, then why not visit Blarney Castle in County Cork? It is said that if you kiss the 'Blarney Stone' you will be bestowed with the gift of persuasiveness and eloquence. Or put more simply 'the gift of the gab'!
Whatever you do this St Patrick's Day, we wish you good fortune and luck for that day and always…
Tweet