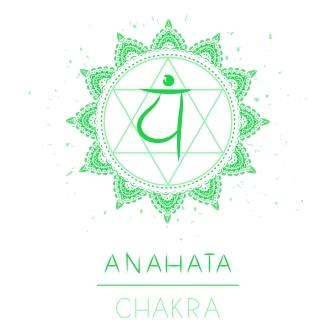 There are seven chakras, and the Heart Chakra is the fourth. It is also known by its Sanskrit name – Anahata, which translates as either unhurt or unbeaten. It is the place where compassion, love and empathy are stored, but can also be a storage locker of past hurt and pain.
Decision Making
This chakra is concerned with our ability to make decisions, of course, these sometimes relate to romance and matters of the heart. But, also in regards to wider family relationships and particularly unconditional love for ourselves and others. Plus, love is shown for the universe and spirituality, not just for people.
Heart on their Sleeve
You have no doubt heard the saying, "they wear their heart on their sleeve", this is very true of people functioning through their heart chakra. However, there is a cautionary tale here, as a balanced heart chakra makes for a compassionate person, full of empathy, warmth and love. But an unbalanced heart chakra leads to an emotionally exhausted individual. To balance the heart chakra, a person must learn when and how much to open up their hearts. Permanently open, leaves them too exposed and at the service of others. Never opening, leaves them closed off and in an unforgiving place.
Health Chakra Issues
The Heart Chakra impacts other areas of the body, such as the lungs, immune system, vagus nerve and circulatory system. So, it's possible that when the heart chakra is unbalanced, someone could feel a related health issue, for example struggling to breathe easily.
Green & Pink
The dominant colour of the heart chakra is green, with a secondary colour of pink. As you might expect then, healing this chakra can come from green endeavours. Everything from what you eat, perhaps practising yoga or meditation out in nature, even embracing green and pink crystals and more…
Self Love
Healing the heart very often needs to start with self-love, only when you are truly at ease with yourself, can you fully accept others and invite in their love for you. Until that time, you may very well suffer psychologically with hurt feelings, anger, loneliness and more. Of course, past experiences can take their toll, and it is easy to have blockages from a fear of being hurt or concerns over rejection. But experiencing pain is part of the process of love. To some extent, if we never experience heartbreak and loss, we struggle to fully appreciate what we've got when we find true love!
Tweet