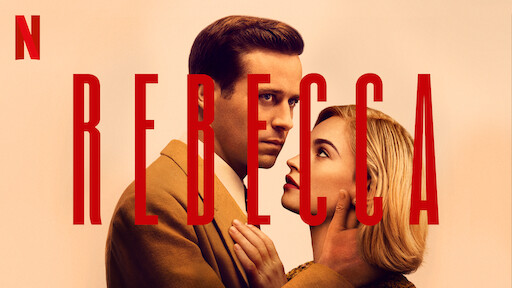 If you don't feel quite ready to go back to the cinema yet, then you'll be glad to know Netflix is bringing brand new movies to the small screen.
Rebecca has had several screen adaptations; this time around Netflix and Armie Hammer brings the classic Daphne du Maurier's gothic thriller novel to life.
Rebecca – The Basic Plot
Directed by Ben Wheatley, the story is that of a newly married couple played by Lily James (our cover star) – Mrs. De Winter, and Armie Hammer who plays the husband – wealthy Maxim de Winter. However, the whirlwind romance is soon going awry, as ghost of Rebecca – Maxim's first wife causes trouble. Rebecca's legacy and 'haunting', largely kept alive by the brilliant Kristin Scott Thomas who plays Mrs. Danvers, the somewhat sinister housekeeper!
History
The reason the book has been adapted so often, is its combination of a love story (first & foremost), but then the ghost story and thriller aspects, take it in an exciting direction.
One of the most well-known and successful versions of Rebecca is that by Alfred Hitchcock in 1940, it starred Joan Fontaine and Sir Laurence Olivier and won an Academy Award for Best Picture.
Interesting Fact
The books story returns the couple to Maxim's Cornwall estate, but many of the film's aspects were actually filmed in Hartland Quay, North Devon.
Rebecca Trailer
Release Date
In the UK, Rebecca was made live in Netflix yesterday (21st October 2020). It is currently trending as number three in the UK viewing statistics. No doubt in part, due to the renewed interest in Lily James, following recent revelations about her and Dominic West and a trip in Rome!
Tweet