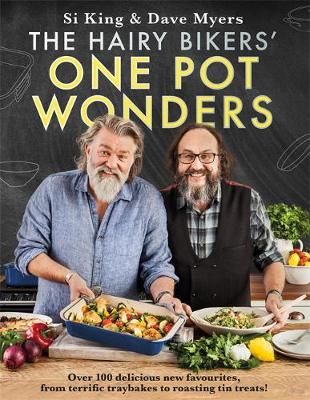 For those that love to cook
One Pot Wonders – The Hairy Bikers
Even cooks that like to be in the kitchen want an easy meal to get on the table every now and again. This book provides plenty of inspiration, but with the added bonus of less prep/washing up – as all can be cooked in one pot!
For the vegetarian in your life
VEG – Jamie Oliver
This book is not just for vegetarians, but will certainly help them and vegans make interesting meals. But also, for those looking for ways of boosting their 5-a day habit.
For the one who loves a good romance
A Wedding in December – Sarah Morgan
With an Aspen setting, and wedding day looming – is all well in the world, or does it seem that everyone is hiding a secret? Maybe it's time to get everything out in the open…
For the animal lover
Please Stop Touching Me…And Other Haikus by Cats – Jamie Coleman
This book is the authors hilarious take on what goes on inside the minds of our popular pets. What are their inner-most secrets, how they show disdain for their owners and more. A funny book for animal and poetry enthusiasts.
For the real-crime buff in your life
The Scotland Yard Puzzle Book – Sinclair McKay
Do you think you can solve a crime, that even the most experienced detectives couldn't? This book recreates some of Scotland Yard's most puzzling cases, with brain teasers and intriguing twists along the way!
For the music lover
Glastonbury 50: The Official Story of Glastonbury Festival – Michael & Emily Eavis
2020 will mean 50 years for Glastonbury, this book brings together never seen before photos as well as exclusive interviews. Making it a must-have present for music lovers and fans of the festival.
For the young child in your life (4+)
The Snow Dragon – Abi Elphinstone and Fiona Woodcock
Can you imagine a world where daydreaming is banned, and skipping is not allowed? Well that's how it is in the bleak Home for Strays orphanage. That is until a glittering magical being in the form of the Snow Dragon appears – creating an adventure for Phoebe and her sausage dog 'Herb' that she'll never forget.
Tweet