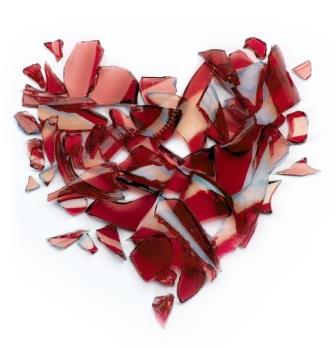 Sometimes a relationship has an obvious end, but in other cases one or both of you may be feeling that things are not right, but haven't been brave enough to walk away. There may be many reasons keeping you together, from children, to finances, a family house and more. But whilst these all need consideration; they are probably not the answer if the love has gone.
If you are really struggling to know what to do, then here are some things to think about:
Are you both unhappy?
Has your partner expressed to you that they are feeling unhappy, or is this something that you are feeling and they are blissfully unaware? Or perhaps you are arguing a lot, are spending less and less time together, are pulling in different directions etc?
Have you been feeling unhappy for a long time, are the reasons you stay together really about shared interests, similar long term-goals and love?
If there is still hope, would you consider counselling, or getting some form of outside help to work through the issues?
Have your grown apart?
Being honest with yourself, do you have enough shared interests, friendships, values to make a go of things in the long-term?
Or are external factors keeping you apart, like work schedules, child care and ageing parents?
Of course, we all grow and develop as we get older, but the hope is that we do this together as a couple.
Is there still trust?
This is a big one, has the trust been broken in the relationship? Your mind might immediately jump to infidelity here, and of course cheating is a major issue. But trust can also be broken by continually feeling let down. Does your partner say they will help with childcare and household chores for example and not deliver? Do they remember important events, like birthdays and anniversaries? Are they there for you when you need them?
When the above things happen, the foundation of a relationship becomes very rocky, and something has to change to prove that they can put you first if the trust is going to be restored.
What does your intuition say?
You cannot beat your instincts in this situation…Is yours telling you, it's time to walk away?
Ask yourselves these questions:
Are you excited to see your partner?
Do you still get those butterfly feelings when they are dressed up to go out?
Do you feel proud to call them your other half?
Do you still kiss as a goodbye and hello?
Do you miss them when you don't see them for long periods?
Are they in your day-dreams?
Walking away from a relationship, especially one that you have been in for a long time, or when you imagined they were 'the one', is a daunting prospect. That doesn't mean its not the right decision. Don't forget that Psychic Sight are here to support and guide you 24/7. Many of our psychic reading team are specialists in Relationship Readings. So, why not talk things through?
Tweet