Avoid any last-minute hiccups and start researching/sorting now: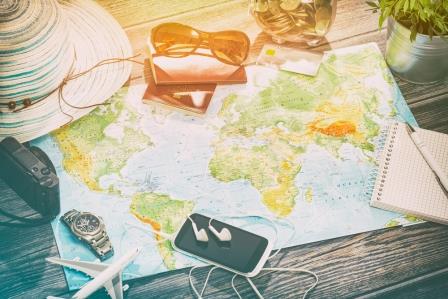 Many people will have already booked their summer holiday, but having poured over reviews to select the best accommodation, we often leave the finer details to the last minute. Brexit – whether we leave the EU or end up with a no-deal situation, may add further complications to your holiday planning.
Passport
Locate your passport, and check that you have long enough left on it to travel to your destination. It can take 3 weeks to get a new passport, but may be longer at peak times. A lot of destinations require at least 6 months left on a passport – but be warned if extra months were added to your passport as a result of you renewing early, they may not count towards the 6 months! Brexit, or a no-deal Brexit may cause added complications, the below link provides extra information:
https://www.gov.uk/guidance/passport-rules-for-travel-to-europe-after-brexit
Driving
In the event of a no-deal Brexit, you may need to obtain an International Driving Licence Permit from a main Post Office, in addition to your UK licence.
If you intend on driving your own car in Europe, then in the event of a no-deal Brexit you may need to obtain a Green Card from your Car Insurance Company.
You should check that your Driving Licence is in date, it is thought approx. 2 million people are carrying out of date cards!
https://www.gov.uk/guidance/prepare-to-drive-in-the-eu-after-brexit
Vaccinations
If you are going to a far-flung destination it is worth checking if you need any vaccinations. Some need to be done well in advance of your holiday, and in some cases, tablets need to be taken in the run up and during. Not all GP surgeries offer vaccinations, but they should be able to provide advice on what type you need. You will likely have to self-fund the jabs and you may need to turn to a local pharmacy to obtain them.
https://www.nhs.uk/conditions/travel-vaccinations/
Insurance
Travel Insurance should be purchased as soon as you have booked your holiday, otherwise you will not be covered for things like pre-trip illness or cancellation.
If you have pre-existing medical conditions, are over 65, or are going on a specific type of holiday – like sports, backpacking etc – then you will likely need specialist cover, where everything can be declared.
EHIC cards are not a substitute for having travel insurance, and again could be impacted by Brexit.
https://www.ehic.org.uk/Internet/startApplication.do
https://www.moneysavingexpert.com/insurance/cheap-travel-insurance/
Other things to consider in advance:
Things like airport parking tend to be cheaper the further out you buy them.
Check if you need a VISA to enter the country you are holidaying in, for example in the USA you need an ESTA.
Currency. Think about whether you will need a lot of cash, or whether pre-paid cards will be safer and cheaper in the long run.
Tweet