The summer solstice is upon us, arriving on Friday 21st June. Why not use this date as a jumping off point to embrace all that the summer months have to offer?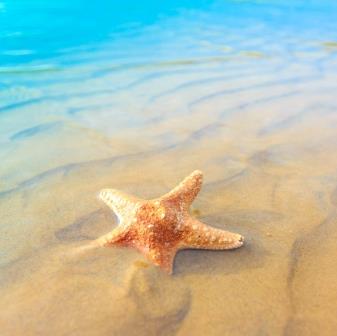 Unplug
If you are guilty of a bit too much social media and screen time generally, then now may be the perfect time to switch off devices and notifications and really connect with your family, loved ones and friends on a face-to-face basis. You might be really surprised by how much more you feel 'connected' for stepping into the real world once more, and not spending so much time virtually.
Sunrise/Sunset
There is something very spiritual about witnessing a sunrise and sunset. Try to find time to experience both, and feel reenergised by the magic.
Picnic
Is there really anything better than a picnic? Home made food, fresh air, good company – makes for a relaxing and fun-filled time. Why not try to have several, so you can experience different times of day. An evening picnic can be a substitute for a date night, making the most of the summer's late evenings.
Sand in your toes
You don't need to go on holiday in the UK or abroad, to feel the sand in your toes. Why not plan a day trip to visit your nearest beach. Nothing takes you back to childhood quite like sea, sand, ice cream and donkeys at the beach!
Plan a road trip
Why not plan a road trip? Maybe you would like to take a solo trip to catch up with a long-standing friend, and get a bit of 'alone' time along the way. Or perhaps you would prefer a group getaway to meet up with further afield family and friends. It needn't be an expensive trip or a holiday exactly, perhaps a long weekend over the August bank holiday…
Get in the garden
It can be incredibly therapeutic to spend time in your own garden. Whether that is catching a few sun-rays whilst reading the latest novel. Preparing a BBQ or spending time planting flowers, mowing the lawn and weeding. You might even want to start a new project. Like growing some strawberries, or planting some herbs.
Try something new
Summer can be a great time to have a new experience, you might want to try some sort of outdoor exercise, like Tai chi, meditation or yoga with lemurs! Or perhaps you'd like a night camping under the stars. Maybe go to a lido and swim outdoors…Or find a 'Pick Your Own' farm and gather up soft fruits. Anything that is new, fun and exciting to you!
Tweet