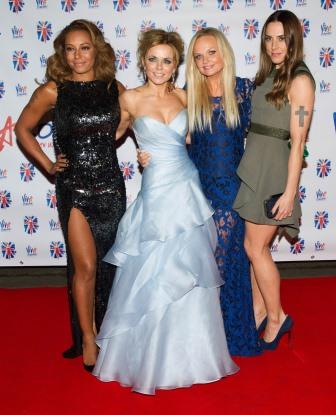 If you have picked up a newspaper in recent weeks, and in looking for some light relief in between Brexit coverage, you have probably seen that the Spice Girls are touring once more.
Their Success
If you are of a certain generation, then you will be well-versed in the phenomenon that was the Spice Girls. They burst on to the music scene with their debut single – Wannabe in 1996. Yes, it really was 23 years ago! The single released by Virgin Records, was number one in 37 countries. The album, titled 'Spice' followed and sold 31 million copies.
Their continued success cemented them as the best-selling female group in history of all time, rivalling the success of other British band The Beatles.
The members
Of course, originally there were five members: Melanie Brown (Scary Spice), Melanie Chrisholm (Sporty Spice), Emma Bunton (Baby Spice), Gerri Halliwell (Ginger Spice) and Victoria Beckham (Posh Spice). But as you will note from the front cover, only four members of the original line-up are doing the next tour. With Victoria Beckham preferring not to take part, with her family and other business ventures keeping her busy. If stories are to be believed, it would seem Victoria and their original manager Simon Fuller will still make money from the tour despite not having active roles this time around.
Controversy
Much of the success of the girl-band, was as a result of their ideology – 'Girl Power', so it is interesting now, that Melanie Brown has carried out recent interviews saying that Gerri and her had a year long lesbian affair. Something that Gerri has since felt compelled to deny.
Melanie Brown is no stranger to causing controversy, and her personal life has certainly had plenty of exposure in the press in recent times. But it was seen as a surprise by many that she would rock the boat so close to the tour, knowing full well that she would cause embarrassment to Gerri who has since married and forged a much more civilised life far away from her previously raucous persona. The surprise has centred around the fact, that of all the group Mel B is seen as the most likely to need the money that the tour will provide.
It would seem that the revelations have not put a damper on the UK tour, but this may well have more to do with their contractual obligations and an inability to pull out, as opposed to a real drive to move ahead as planned. There was talk of a world tour taking place after, but at the moment it looks as if that is off the table. The band is no stranger to disagreements, and maybe the original peacemakers Mel C and Emma Bunton can work their magic once more.
Spice World – 2019 Tour
The tour begins on the 24th May 2019, with the first concert taking place in Dublin, and ends on the 15th June 2019 in London.
It has been suggested that some of the Spice Girls songs will be updated, to ensure they fit in with the #metoo era and are fully inclusive.
Tweet