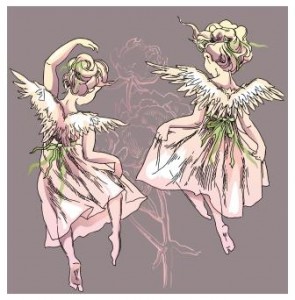 School holidays are in full swing, so ifyou have children at home and are doing some arts and crafts, why not join in the fun and create your own Angel Card deck.
Making the cards
Angel card decks vary in number from 34-48 cards.
You will need to cut pieces of card, all to the same size – you can base these on the size of playing cards; or go bigger if your shuffling abilities are not great, or you really want to go to town on the design of the cards!
You can decorate one side of the cards with angel themed designs. If your art skills are good, you can draw pictures, if not feel free to use wrapping paper, free designs printed from the internet etc.
Creating the words
Option 1 – You can just put a singular word on each card, for example – Joy, Peace, Love, Happiness, Fun, Honesty etc.
Option 2 – You can choose a fuller sentence of wording or phrase, using uplifting and positive language. For example:
Time to Listen!
The angels request is that you take time to listen and really hear… Being in a receptive state, will enable you to seek and understand gentle reassurance from the Angelic Kingdom.
The words you choose should suit you as a person, it's important to use language and phrases that you would connect with. There is no need to rush, feel free to build your cards over a number of craft sessions.
Angel Card Reading
When your set is ready, you could lay a table ready for a reading. You might choose to put out a table cloth, to light a candle and decorate with crystals or other spiritual items you have collected and feel drawn too.
At the beginning you may call on an Angel to guide you through the reading, perhaps Archangel Gabriel, who is perfect for communication.
As you are reading for yourself, you may find it's useful to have a notebook to hand to jot down your initial thoughts.
Spread the cards on the table.
Cut the deck in half.
Select three cards from the middle.
Place the cards out in front of you.
Turn the cards over – one at a time. Say out loud whatever comes to mind.
Note down any initial responses you had to the cards, whether that is the design or the words. Did any thoughts or feelings pop into your head?
It's important to go with your initial reactions, don't be tempted to edit your natural instincts.
Over time you will create a ritual of setting up and reading the cards that works best for you, and as you learn to interpret and trust your intuition your readings will improve with time.
Tweet