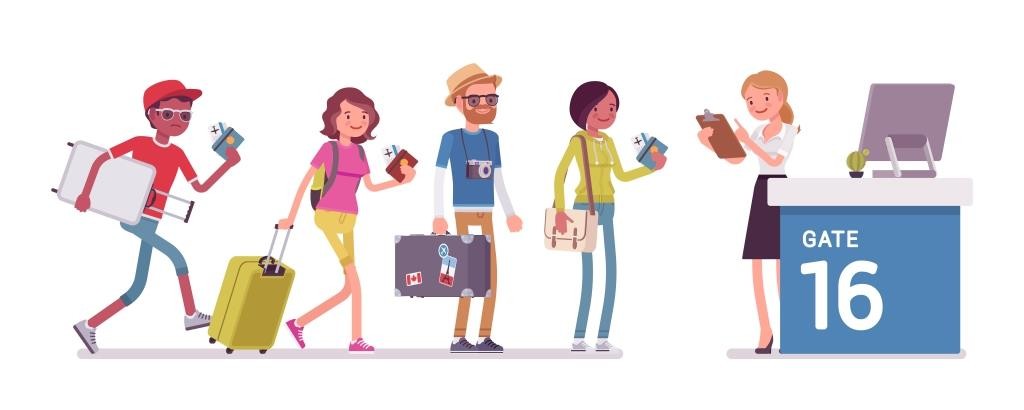 Are you one of the few people that has packing a case and going on holiday down to a fine art; or does you house look like a whirlwind has rushed through it and like you are one step away from an almighty row with whoever gets in your way, including the family pets!
If it's the latter, then perhaps our useful tips will get you on the road to a smoother journey this year.
Like many things in life, a little bit of planning goes a long way, and getting as many jobs out of the way early is the key to success:
Check that your passports and driving licences are in date (some countries require a certain number of months left on the passport in order to accept you). It is a good idea to either have copies of the documents, or at least the numbers – in the case of loss/theft.
Check if you need to apply for any visa's, or documents such as DVLA documents for hiring a car.
Think about what credit/debit cards you might take with you – take a note of the numbers, as well as the emergency contact, and let the banks know you will be travelling.
Ensure that you have a note of essential contacts somewhere other than on your phone, in case your phone was lost, stolen or stops working.
Make a folder early – and put all documentation in it as you get it – hotel bookings, seat allocations, boarding passes, hire car information etc.
Think about pre-booking certain aspects of travel like hire cars, and airport parking, to get the best costs/deals.
Check that your European Health Insurance Cards (EHIC) are in date.
Book travel insurance – don't leave this to the last minute.
Check if you will need vaccinations/medications and book up with your GP.
Check the countries rules and regulations regarding medication – and ensure you have prescription documentation.
Check your luggage dimensions and baggage allowances.
Check routes to the airport/port/station, checking for any road-works that might delay you.
Check the countries culture and customs and pack accordingly.
Organise pet care early, so you can relax knowing they are well looked after whilst you are away.
Don't leave travel-money to the last minute. If you want a good deal on a special travel credit card or want to set up a pre-paid holiday card, you will need time to apply. Check exchange rates and if you need large amounts of cash – pre-book for the best rates.
Secure your home – think about this in advance: locking windows, hiding valuables, telling trusted neighbours you are away, cancelling any orders that might normally be delivered, setting up music or lights to come on at intervals and so on.
With all of this squared away, you can just get on with the mammoth task of washing, ironing and deciding what an earth to pack – which may very well leave you thinking, "I need to go shopping" – what a good excuse!
Tweet