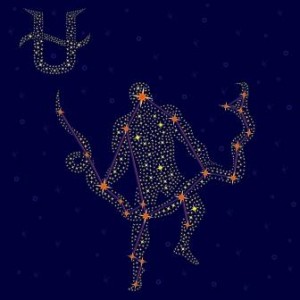 A while back NASA updated their zodiac calendar with a 13th sign. Of course, over time the Earth's axis has shifted, and so there is some argument that along with that the dates correlating to the existing 12 zodiac signs have changed also.
History of the Zodiac Signs
It was the Babylonians that created the zodiac out of 12 equal parts over 3000 years ago. Each sign was allocated a period from one day of the month to another. Even today there are some variances on when one star sign begins and another ends. The Earth orbits the sun through a period of a year and as it does so it passes through each element of the zodiac on specific days, hence the day and month that you were born equates to your star sign.
Zodiac Meanings
Many people put a lot of stock in their star sign, believing that many of their personality traits come from the sign they were born under. Horoscopes are written uniquely for each zodiac sign that express what a particular period will hold for that sign. You can visit Psychic Sight's website for your Free Daily Horoscopes at any time.
For Ophiuchus
Scientists like those in NASA might argue that the new zodiac sign should be considered as there are and have always been thirteen constellations in the zodiac. When the Babylonians were creating the 12-month zodiac calendar system, they allowed Scorpio to have an equal amount of time as the other constellations.
If Scorpios allotted dates were shortened this would allow room for the 13th sign – Ophiuchus to slot in around 29th November to 17th December.
Against Ophiuchus
Astrologers feel that Ophiuchus should not be confused as a zodiac sign, they conclude that it is a constellation and as such it is not relevant to astrology. Furthermore, there is an argument that astrology is based on the seasons and again not on constellations. So, whilst for many years there have been talks about changes to the astrological signs, they feel confident in continuing with the 12 zodiac signs as they are now.
Ophiuchus
If your birth date is close to those of the Ophiuchus suggested placement then perhaps you would like to know what the signs personality traits hold?
It is quite a spiritual sign and you are likely a healer, empath or dream interpreter.
You are spirited by nature and have a thirst for knowledge – occasionally getting too power-hungry!
You have a healthy ego, and can be very independent, impulsive and sometimes rebellious.
You are passionate, curious, clever and open to change with a good sense of humour.
Some might describe you as flamboyant, especially in regards to dress-sense.
You can be temperamental, showing signs of jealousy and possessiveness on occasion.
Tweet