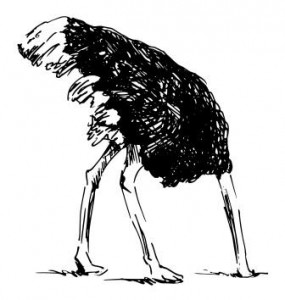 Money is an uncomfortable subject at the best of times, but there are some simple steps to makes sure that you are making grown-up moves with your money in 2018, rather than fighting fire!
Savings
Experts recommend that we have 3-6 months money in savings equivalent to our salary. This is rainy-day money to cover emergency things like something going wrong with your boiler or car, or at the worst end of the scale ill-health or being made redundant.
If you have money in savings, then now is the time to look around at better rates. Interest rates on savings have stayed stubbornly low, but with The Bank of England having just raised interest rates, some financial institutions have raised their saving product rates – make sure you get the best rates you have for whatever money you have.
If your savings habit is a little lax, then look at all of your outgoings to see where you can make savings. Don't just automatically renew things like car and house insurance, shop around and get the best deals. If you have a mortgage and are on a standard variable rate, investigate now to see if a better deal is available. If you are on a standard tariff with one of the big energy suppliers, then think about moving to a fixed deal or to a lesser known supplier offering better rates. Packed lunches instead of bought all add up across the year… There are hundreds of small changes that you can make, that might just free up £20 or £50 a month to get your spending habit started again.
Debt
It sounds obvious, but if you have debt, paying it down is the best first step. A credit card can be a fantastic life-line in an emergency situation, and offers certain protections when making big purchases like appliances or holidays. But for many of us they have become a way of life – of getting what we want now rather than saving up and purchasing once we have the funds. Having debt, especially debt on credit cards or store cards with high interest rates makes it even more difficult to save, as all of your spare cash may be going on servicing interest.
If you have this type of debt try to get it transferred to a 0% balance transfer card. Some deals last for several years, giving you time to pay off the debt with all of your payment going towards the debt and not towards interest.
Pension
If you are sorted in the above areas, then it is never too early to start thinking about retirement. When you are young it seems such a long way off, and getting married, saving for a house/car and having children may seem like much bigger priorities. But the realities of compound interest mean that the earlier you start saving into a pension the less you will have to commit to each month, if you start late in life you might be shocked at the percentage of your salary you would need to put away!
You can calculate your state pension retirement age. If you haven't already been enrolled into a work pension scheme, then investigate if and when that might be a possibility for you. You could also think about whether you can afford to make extra one-off or regular payments into the plan. You can check that you have been awarded all of the national insurance credits you are entitled to. If you only work a small number of hours or are self-employed think about paying into a private pension.
The most important advice in regards to finances, is to seek professional counsel where needed (some useful links below), and to not bury your head in the sand. Money is much better managed when things are clear and out in the open.
Useful Websites:
Tweet