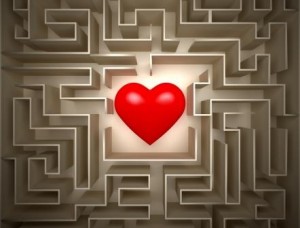 What to do and what not to do, if finding love is a goal for you this year…
Things to do:
Be You!
It is important that right from the beginning of a relationship you are authentic; you want to attract a partner based on your personality and your belief systems. It is natural that we want to put our best selves forward at the beginning of a relationship, but ultimately a relationship needs to be built on trust and honesty, and you want them to fall for the 'real you'.
Love You!
It sounds corny but before embarking on a relationship you have to love yourself first, working on your own confidence, self-worth and self-esteem will lead to happiness for you. Once you are in a good place it is much easier to attract a partner that will find it easier to fall for you. After all you do not want to just settle for any person just to fill a void in your life.
Positivity!
Try to make looking for love a by-product of having a fun-filled life. Fill your life with family, friends, work, past-times and so on and stay positive about your future. Searching for love should not be turned into a quest that is all consuming and exhausting; it should just be something that happens along the way as part of your already fulfilled life.
Things to not do:
Don't Force It!
When you meet someone, try to take things slow and let the relationship develop naturally and see where it takes you. Don't start every relationship with the expectation that they must be your soul-mate or 'the one', the process will likely end in disaster with the relationship crumbling under the expectation before things have really got started.
Desperation!
Don't settle for a relationship that is less than you deserve. When you meet the right person it is highly likely that they won't meet every one of your criteria (that little list that everyone has – tall, good looking, prospects etc. etc.). But it is okay to have standards and it is okay to be choosy – take your time and go with your gut instinct, don't let fear or desperation override things.
Don't Give Up!
It can feel very disheartening if love doesn't seem to be coming your way, perhaps you have been on some blind dates, been set up by your friends, tried internet dating but to no avail. Well don't give up as very often when you stop focusing so hard on things – that's just when something happens.
Tweet