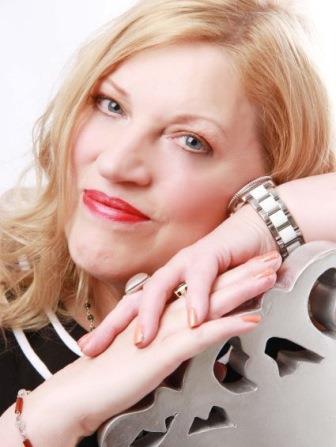 I am a psychic clairvoyant medium, I have been very blessed with my work and it has taken me to many different places; Germany, LA, Beirut, Ireland to name a few… where I have appeared on various TV and Radio shows.
I am also the UK's only Rumpologist! A Rumpologist is a person who reads bottoms – mainly the shape of the bottom and the lines on the bottom. It is this work that gives me many opportunities to work in the media, doing readings for celebrities in very tight clothing – so I can get a good read…
TV Work
Over the past couple of years I have been on This Morning quite a few times most recently working with Holly Willoughby and Dermot O'Leary. I was on The Greg James show again working with Dermot O'Leary and also Greg James, whom I gave readings to on air.
Earlier this year I appeared on the Alan Carr show where I gave Karl Pilkington a reading on TV, I appeared on Loose Women six weeks ago where I read Katie Price and Adam Hill on air and also recently I appeared on American TV.
I have had various articles written in Soho Magazine Columbia. I have given guidance to many people including celebrities and the feedback has been amazing.
I never take anything for granted and I am so grateful to have so many wonderful opportunities in my working life. If I can support and guide you that would be wonderful; I am direct and precise.
Sandra (PIN: 2662)
Tweet