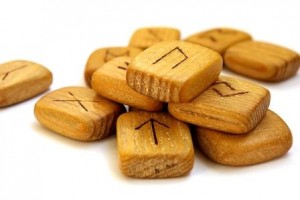 If you missed the introduction to Rune, and the first few interpretations of the alphabet – Fehu, Uruz, Thurisaz and Ansuz then click here first.
Rune Interpretations
Raido – You need to move on with your life, perhaps you are feeling stuck, this may mean on an emotional or spiritual level, but you may also go on a physical journey.
Kaunaz – To see the right way ahead, you must first shed light on your current life story. Better understanding will come from looking honestly.
Gebo – Love. Generosity. Gifts. Working for a higher purpose.
Wunjo – A happy relationship and the joy that brings. But also, contentment in general – you are happy with your lot! (more…)