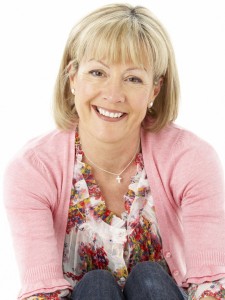 A Poem by Joanna, PIN: 4567
Love Connection
follow the connection
of loves energy
that's where we are
supposed to be
give space to negative
feelings to find its way to
enlightenment
believe in yourself
and feeling good
life is survival
without love
Joanna's Profile
Hi, my name is Joanna – when you have a reading with me you will be able to see through my eyes to make better decisions; to bring about positive solutions to your problems. The insight flows through the connection, allowing you to attain higher spiritual knowledge.
I have taught Tarot and gained a certificate in Esoteric studies, I have also taken part in research for The University of Paranormal. Your mind contains your life learning, experiences, thoughts and feelings. Together we can access the universal flow of energy 'Life Force'. I also use my clairvoyant 'seeing', clairsentient 'sensing' and clairaudient 'hearing' abilities throughout my readings.
I am a firm believer in meditation; the mind space allows us to distance ourselves from negative energy so that we can be more positive and stay focused on feeling good in ourselves and about our lives. Negative energy can make us feel very vulnerable, and we are likely to attract people and situations that are negative too unless we can break the cycle.
When you are enlightened, your senses are heightened and you feel more evolved and more ready to take on life's challenges and find solutions for positive outcomes.
Love & Light
Joanna