PIN: 2321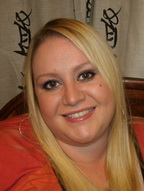 My name is Monique and I feel blessed with a truly wonderful gift. I have always known that I have a great intuition. I have always been able to feel or see certain events before they actually happen. I like to call this my "inner sense".

I am a clairvoyant and use my inner sense to connect to people's thoughts and feelings, in turn, having the ability to see the paths that people are travelling on, and guide and advise them on what may be in store for their future. I see this as a gift but also realise that I am just a normal person with the unique ability to guide others through life.

My gift appears to have been passed down to me through at least two generations of family, all female funnily enough. My grandmother and mother were always able to see, feel and sense things. My mother, whom I am very close to, shares this gift with me today, and we both feel very privileged to be able to support others. I only hope my daughter will be able to enjoy this unique gift too.

In my readings I hope to make people feel calm and comfortable and try to ensure a relaxed and enlightened feeling. When I read for people I use my own natural ability, and feel this enables me to give a clear, honest reading, focusing on the subject in the forefront of my client's mind. By using the unique images that are placed into my minds eye I am able to give an in-depth reading based on what I see, and not just what the client wants to hear.

I enjoy speaking to all my clients and hope I am able to guide them through any aspect of their lives. I believe I am able to give an insight into people's current issues and also allow them to gain perspective on others thoughts and feelings.
Monique's feedback
Monique was brilliant and down to earth, I trust in what she said to me 150% because we validated on many things, so quick, she has made me feel a lot more confident about situations. Thank you so much, I am very grateful for the reading x.
Margaret