PIN: 1369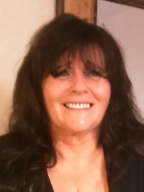 Sepherenia (or Seph as she is known) has an international following and is widely respected. She comes from a long line of Scottish Seers and is a direct descendant of the Brahan Seer from the highlands of Scotland. Her family are all gifted with the "Sight" and pass on the knowledge and encourage others to use their own psychic abilities. She has a unique way of reading and guided by spirit she will use all of her abilities, including Wicca to get to the crux of any situation. You will find a reading with Seph to be both enlightening and uplifting.
Seph runs a school for spiritual and psychic development in Scotland. Her readings are honest and straight to the point. She has been reading professionally for more than 25 years and has been a student and teacher of the Cabbalah as well as other esoteric belief systems. She is the founder of the Selonya society of metaphysicians and has taught in both America and Australia.
Seph is a reader amongst readers, a gifted, natural psychic clairvoyant medium with a unique gift to tune into people and situations through you, using remote viewing.
Sepherenia's feedback
Seph has read for me for a while now and I am always guaranteed to feel uplifted and positive after speaking to her. She does not give any false hopes nor does she tell you what you want to hear but what you need to hear. Her readings have given me guidance and light when I thought there was no hope.
Deborah