PIN: 9399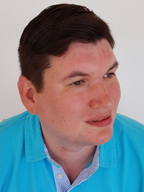 Hi, my name is Marcus and I have been a professional psychic counsellor now for over 10 years, it all started with my father who is a very gifted psychic; when it came to aiding people in a crisis he could provide support with people's love lives and also give them hope and inspiration. He knew things about people like where there relationships were heading and he could pick up on a lot of other things; he went onto become a very successful and world renowned psychic. When I was a teenager I knew there was something different about me, I was quiet and shy and I always felt there was something or someone watching out for me, I got those feelings my father gets and his mother before him. I could tell when a friend was about to win something or when he or she was about to attract another person or break up with their girlfriends/boyfriends. For a long time I denied these feelings and then one day I couldn't handle it anymore, the feelings where getting stronger and stronger.I confided in the only person who knew what I was going through - my father, he explained that it's okay and it was a gift and to embrace it. He also showed me how to control it and how to communicate with my spirit guide and explained that this gift is from a higher source.
I could pick up things about people that they didn't even know themselves. Two reasons made me become a psychic one is that my father is a world renowned brilliant psychic and he taught me how to reach my most potential. The other was something that happened to me, when I was 16 I met a girl crying on a bus stop, as I have always been a kind and caring person I wanted to make sure she was okay. Without her saying a word I told her that her boyfriend was sorry and that he didn't mean any of the words he said. I carried on to say that her father is close by for whenever she needs him and that her mother's heart will heel in time. This girl was very shocked and looked confused so we spoke a little bit more and she said her father passed the month before and her and her boyfriend had a big row. I took her number and told her that one day they will marry; ten years later she did marry him and they have two lovely kids and her mother moved on to marry again also.
From then on I knew it was my destiny to guide others and rather than just being a psychic I am also a friend to the people that call me and a friend in need is a friend indeed! My ability is something that comes from within, I can work with tarot cards but I prefer to go with my natural ability.
I get a lot of calls regarding love and its surrounding subjects, I always speak honestly - whether that means saying it is time to move on or time to rekindle that old flame... I love being a psychic and it always makes an interesting topic over the dinner table! There are a few that don't believe, but psychics and fortune tellers have been around since ancient times and everyone that I have spoken to has said that our company's readers are incredibly insightful.
My psychic readings have been called enlightening and transformational. Many of my clients call me Mystic Marcus due to my extraordinary insight. It would be my honour and my pleasure to assist you with my psychic gifts. I offer psychic readings using a combination of skill, Tarot card readings, remote viewing, and much more. I have seen spirit since a small child and I have the belief in the power of empathy and honesty and natural dignity and worth of all people. I am deeply committed to assisting people to understand, clarify and resolve whatever is preventing them from moving forward in life so if you need guidance please call me.
Marcus's feedback
Marcus was a fabulous reader - he was straight in with no prompting. Honest, clear and concise. Highly recommended, thank you.
Mariella