PIN: 2020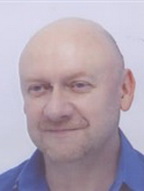 James has been performing readings clairvoyantly and spiritually for well over twenty years, guiding and advising his clients with clarity and insight that has provided them with the way forward in many of life's issues and difficulties.
In terms of reading style, James has an empathic non-judgemental manner. James is also skilled in the art of clairsentience, Tarot, spiritual linking and dream analysis.
It was in his teens that James first discovered his psychic gifts. Over time, psychic experiences started to become all most matter of fact for him. A few of these enabled James to guide friends and family to numerous better outcomes, that allowed their lives to be more fulfilled than if they had taken a different path.
Over the years, James has developed his skills after providing his clients with insightful psychic readings. James specialities are love and relationship readings, dream interpretations and spiritual life coaching. If you're looking for insight and clarity with a relationship issue. Or simply life is getting on top of you, then James will endeavour to ease the burden and guide you to feeling lighter and more positive.