PIN: 3448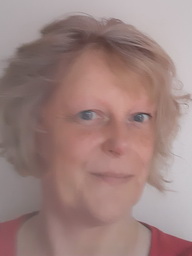 When Dee was younger, she was always empathic and saw things that were different from others with events and situations that could not in her wildest dreams be explained. She spoke to her grandfather who guided her and was her rock, pushing her to explore her gifts and intuition.
One evening Dee was curious and went to a Spiritualist Church, Dee had no idea how she got there, but it was like she had found like-minded friendly people. She was invited to join development classes, circles and courses up and down the country, meeting interesting well-known tutors and icons. Developing her mediumship gifts as well as clairaudient, clairsentient and clairvoyant abilities. Working with trance and trance healing, experimenting.
Then another journey and pathway had begun, her hobby she called it. This pushed Dee to work within churches and centres, it was nerve-racking, but the experiences enhanced her personally, making her stronger and eventually her fears were overcome. This in turn took her to private readings which progressed beyond her expectations. Dee loved meeting the people she guided, some that she met along the way became friends. Then gradually the hobby became more, eventually turning into a rewarding job, giving healing and peace to others in their hour of need.
Dee has developed her style over the last eighteen years, supported by many different tutors with their individual ways and knowledge. In turn, she likes to share these experiences to assist others; giving guidance, teaching in development circles and supporting her students on their pathway while also giving spiritual assessments and dream interpretations when required.
In terms of career Dee spent many years ignoring her pathway while getting involved in many different industries to find her vocation. Then her calling came to work more with her spirituality and giving healing to others more frequently.
As a reader, Dee works in many ways, she connects psychically to the person and may ask for the name of the person connected to the question or situation given. Dee will also connect with her guides and use oracle cards alongside the angelic realm. Clients and situations are all unique, personal and individual, Dee recognises this and uses her gifts and tools available to gain the insights needed so that the caller can heal. Dee will work with you to achieve a solution.