PIN: 7227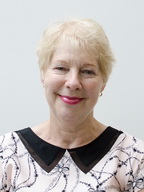 Wendy is a caring clairvoyant and Tarot reader; her approach is cheerful and positive. As a young girl Wendy was very intuitive and sensitive to the energies around her, she was able to 'read' people, knowing instinctively if they were honest.
When Wendy was eleven, she discovered a passion for Greek Mythology and folklore. These interests later led to a further discovery of astrology, which she has continued to study ever since, and in which she has gained considerable expertise and accreditation. Wendy has also studied Numerology which she considers have close parallels.
A move from the North of the England, to the West Country is when Wendy's spiritual journey really began. Here she finally met her astrology teachers, and later became the treasurer of the local Astrology Society. Welcoming many well-known lecturers and relishing the comradeship of meeting her 'tribe' along with the feeling she had 'come home' on a spiritual level.
Next in Wendy's journey, was joining a local healing group and after a two-year probationary period, she was accepted as a full healer member of the N.F.S.H. where she continued working in an alternative Healing Centre. Wendy also trained and worked for MENCAP as an Advocate for their Family Adviser Service. During this time, she also attended courses in Shamanism, Dowsing, Counselling, Spiritual Development and different divination techniques especially Tarot.
After sitting in Development Circles including the N.S.U Wendy decided she wanted to serve Spirit as a full-time clairvoyant and Tarot reader/astrologer. With this in mind she volunteered in a Counselling Centre and later began reading for clients and teaching astrology.
Wendy's favourite cards are the Mythic Tarot Deck, she also uses Runes, Numerology, Angel Cards and Goddess Cards. She specialises in readings on relationships, career matters and life changes. Wendy can also include astrological trends relevant to the client if required.