PIN: 1414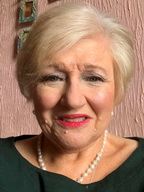 I came to clairvoyance in an unconventional manner twenty years ago. My Father died and my Mother became interested in 'making contact' with him. I volunteered to experience various mediums and psychics and, in the course of this 'research', I discovered that I could 'feel' similar things to the people I visited. Intrigued, I honed my psychic skills by doing readings for friends and family - I was unusually precise and my readings were received with great enthusiasm. I decided to study tarot and runes and develop my psychic skills with the guidance of a well known clairvoyant.
My particular skill is being able to tune in to the thoughts and feelings of others even where contact may have ceased. My ethos is to support and guide individuals who are in periods of uncertainty or transition. I am able to advise them of future events and guide them to use this information to bring success in their endeavours, whether professional; romantic or financial.
My belief is that the future is not pre-ordained and with foresight we can choose the right paths to achieve objectives and avoid potential problems. I get satisfaction from assisting others to move on successfully whilst enjoying the here and now.
Norma's feedback
I first started having readings from Norma approximately three years ago when I was going through a particular bad patch both in terms of my career and relationship. Norma has always offered sound advice, guidance and been understanding which has made me see reason as I tend to be impatient. I have always found her very insightful and I value her advice.
Sue