PIN: 3555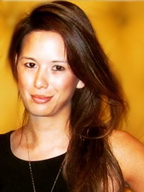 Vivienne is a fourth-generation psychic with a gift passed down from her ancestors. She works with God, love, light and has many Angel guides, her main one being Michael. They deliver messages in many different ways, sometimes voices, images, smells or pictures.
Whatever is bothering you Vivienne can tune in and speak to you about the important messages the angels have for you, she is non-judgemental, no matter what the problem is, so please feel free to speak to her openly and freely. Her connection with the angels is very strong and she has the power to tap into what they believe is of the utmost importance for you to know.
She is an upbeat reader, who works with a great force of bright beautiful energy, she can tap into your life and complex situations almost immediately, so let her spread some of that light and love into your life today. Vivienne really is an old soul who has the key to access the Universe on a very deep level.
Vivienne believes her main job is to give you that boost you need for brighter days in the future, she really gets into what is coming from the other world, what they need you to know personally, so that you can overcome any fears and obstacles you have.
Vivienne's feedback
This woman is just amazing (Vivienne), absolutely beautiful soul with great connection to the spirit world. She is one of the nicest and honest people I've ever spoke to on the lines. I really felt she was honest. And on point. High morals and no fairy tales spun. She is amazing. x
Debbie