PIN: 3899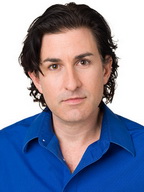 Joshua is a natural psychic, medium, healer and energy worker. Growing up in an Irish family; he inherited his gifts from his late Grandmother. It was around the age of ten that his grandmother came forward from the spirit world and told him "You too have my gift, you are the messenger, and I will always be there with you."
As well as his psychic abilities, Joshua has studied N.L.P, life coaching and colour therapy. He has a natural ability to link in with callers by tuning into there aura and energy.
Joshua understands the importance of reaching out for guidance and insight, as life can throw many challenges at us. It's at these times we need the impartial support of someone outside our circle. He aims to offer you a positive perspective through your reading.
If you are looking for a sincere, honest reader who likes to get straight to the point and equip you with the tools to be self-sufficient then Joshua is a great choice. He focuses on resolving issues and giving you the personal power to make the choices that you need within any area of your life.