PIN: 3897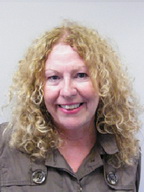 Hilary has been reading the Tarot since her early twenties. She was given her first pack as a birthday present by a close friend at a picnic in Russell square, London. It was a week before she was due to give up a secure job in London and start a new life in San Francisco with her American husband whom she had recently married. Although she was excited she was also filled with trepidation and insecurity. He was a musician and it all felt like a real leap of faith, in retrospect similar to 'The Fool' in Tarot.
Strangely, Hilary's new mother-in-law was a professional Tarot reader and psychic and although they had never met before they had an instant recognition and rapport. Whilst her husband was doing rehearsals and shows she became closer to his mother, watching her work and talking for hours in her shop.
The whole experience had another worldly quality where she was able to transport herself to other times and other places as her new mother-in-law was half American Native Indian, her father being tribal Apache. She was into shape changing and totem animals and taught Hilary to believe in her psychic abilities. She liked the fact that Hilary had an Irish descent and encouraged her to have faith in her birth origins. This was really a spellbinding time for her evolvement as without this connection Hilary would never have found her path.
Even with all the ups and downs this relationship lasted for a long time, but her husband passed away in 2010 after a short but terminal illness. His mother sadly joined him two years after. Hilary now lives in Cornwall and is enjoying the sea and the beauty of the landscape. She is able to read both intuitively and clairvoyantly from the quietness of her magical home.
Hilary believes everybody has a purpose here and our quest is to find guidance in many different forms, even if that takes us out of our comfort zone. Hilary never expected her life to turn out as it has but she believes that is the drama of life; it is the excitement of experiencing what we are here to do. Hilary feels that no matter how mundane or boring life can be or how fraught, it is change that charges us up to make that difference and we have more control than we first imagine.
The Tarot deck for Hilary is transformational, as it is a tool where she is able to link into the client's path, and look at the choices they have. It gives valuable insight regarding how other people view them or perceive their motives, consequently allowing them to review a situation and look at it differently.