PIN: 6464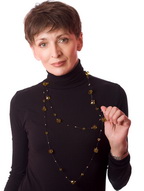 Kim is clairvoyant and a naturally gifted medium. She uses angel cards to link in with her guide. Having herself experienced many of life's great challenges she has a greater empathy and depth of understanding of spiritual needs. She can tune straight into your situation and give you the guidance you seek.
Kim says "I have walked along a spiritual pathway most of my life, I have a deep understand of life's knocks as I have experienced most of them myself. I tell myself I've had to go through them to give me a better spiritual understanding and to give others a clear and sincere approach to their problems.
I have been involved with spiritual devolvement circles and platform readings and I've also assisted people in passing over to the light when their time is right. I can deal with difficult issues and give you the clarity you need; I have a very direct approach. I ask no questions - just tell you as it is, if I can't link in with you I will say so. I work with my guide and use Angel cards.
I'm compassionate, friendly and I've learnt that not everything is what it seems. Every one has a story! I've been given a special gift that I can share with others. So allow me to lighten your pathway as I have done for others."
Kim's feedback
Kim is so insightful it is breath-taking; she is also wise and kind and has assisted me immeasurably over this last very difficult year. I have spoken to her many times and feel immense gratitude for her brilliant advice.
Justine
Just had an amazing reading with Kim, she absolutely blew me away. I have struggled to deal with my husbands secret alcoholic life and had decided to break away from it; she gave me such strength to move forward and to let him face his own demons. I would highly recommend Kim-fabulous xx.
Hayley