PIN: 3322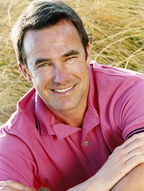 Martyn is a confident and gifted reader, with over 32 years of reading experience; he is both kind and considerate whilst providing strong guidance especially with love and relationship issues, money and business, including soul mates. He is an expert in Soul and Soulmate connections which often explain why we are drawn to another person.
Martyn is a natural medium, clairvoyant and is always keen to pass a message from a loved one who has passed over into the spirit world, including our beloved pets. He is an old soul, who has had some 44 previous lives as far back as the days of Greek Mythology as well as a natural healer and who is always keen to resolve difficult and complex situations and will always look at the bigger picture of life
In his spare time Martyn can often be found in haunted buildings guiding some of our departed friends to the white light. In a recent television interview whilst training new mediums, Martyn said "Never feel that a question is silly or stupid, I take all questions and try to provide clear answers with the greatest respect and courtesy"
Martyn is also an energy master and can lead a client on the right path way to get the very best from the talents that we are all born with.
Martyn's feedback
I would just like to say thank you to Martyn for the most incredible reading, he was so honest and kind, in fact he showed me a way around my difficult relationship problem, I can now say I am so happy, and thanks also to the spirit world.
Suzanne