PIN: 3565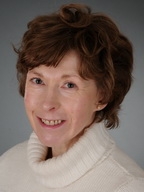 I wasn't quite born with a deck of cards in my hand, but had a childhood fascination with playing cards and their characters. I remember spontaneously doing 'readings' from the age of 8 for my mum, gran and schoolmates, linking the cards to personalities around me. My early career as a reader was soon curtailed by a well-meaning Christian schoolteacher who forbade me to use cards on the premises; apparently the devil would come through them...I received no demonic visitations and in my teens discovered Tarot, I Ching, Yoga and Buddhism, all of which have remained as essential guidelines over the years.
My interest in readings submerged under years of a busy practice in acupuncture and homoeopathy, but resurfaced sitting in Spiritualist development circle in my 40s. My readings now are done using pure clairvoyance, but I'll still use Tarot if requested. I particularly like to focus on relationship and work dynamics; I hope to support clients making more informed choices for happiness and peace of mind. I'm not a natural medium, but may get spirit contact during a reading. Those who have passed usually seem radiantly happy and express unconditional, spiritual love for those in this world. Invariably, spirit will urge us gently to move on, to never feel stuck, that life is a precious gift and every moment should be enjoyed to the full.
Lucy's feedback
I have just finished a very long reading with Lucy and would just like to say that she was absolutely amazing. I have had a few readings before but never anything so in-depth. She was able to describe the exact characteristics of all of my family members and tell me what is going on in their lives now. I am amazed at how detailed she was and that everything she told me she was right. I have always believed in spirits to a certain degree but to actually be able to communicate with a late loved one was something indescribable. I have had so many questions answered today, questions that I didn't feel would ever be answered and it's a great feeling to know that my Grandma knows she is still a big part of our lives and sorely missed.
Lauren