PIN: 5454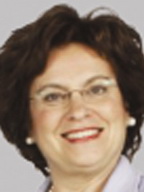 My name is Paula. I am a very experienced and dedicated medium having worked for many years; during this time I have used tarot cards, crystals, ribbons and colors on numerous occasions.
During my career I have worked with both the general public and the police with considerable success. I am internationally known and have performed platform readings, spiritual cycles and many one-to-one sittings. In addition to performing readings I have also taught several people the art of mediumship. I have many clients who regularly come back to me on a request basis.
My reading style has changed over the years, I feel stronger in my connection with spirit now - I lost two children many years ago and when I read for someone who has lost a child I find that I can connect quickly with them because I identify with their pain. I have found that I can also sympathise and empathise with those who have lost loved ones and I can totally understand what they are going through. In these circumstances I want them to know they are not alone and that they do not have to cope with things on their own.
I have a very caring nature; I am passionate and very down to earth and talk straight and honestly to people. The key to having a good reading is to be accepting of what you are being told and treat it like a jigsaw, the pieces will fit somehow or somewhere and not always as you might think, spirit have their own way of working!
Paula's feedback
I have had a reading with Paula, I was in a really difficult tough situation and I didn't know which way to turn or where to go, she guided me in the right direction. Her lovely manner, calming voice & beautiful energies made me feel so at ease and relaxed. Thank you Paula xx.
Gem