PIN: 3447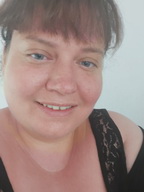 At the age of just eight Crystal had her first visit from the Spirit world, her grandfather appeared to her wearing a waistcoat at the end of her bed. He was there to tell her that she would be okay and he was there for her. From that point on Crystal always knew she was psychic. Then in her teens, she began to get interested in the psychic arts such as Tarot reading, crystal ball and dream meanings.
Crystal also had a great belief in the native American Indians and dream catchers, particularly as she dreams a lot and saw in her dreams things that would later come to pass. In her, twenties Crystal visited many psychics, went to fairs and rang psychic lines.
In her early twenties, Crystal began reading professionally on psychic telephone lines. Through her readings, Crystal offers spiritual healing, guidance and counselling. Getting others through life's ups and downs.
Crystal has amazing healing energy and ability, connecting through her voice. Her spiritual interests are Reiki and working with herbs and essences. Crystal loves lavender and white sage as these are the best for energy healing and purifying. She is also a strong believer in the angelic realm and particularly calls upon the support of Archangels Michael and Raphael.
As a reader Crystal is very good with candles and prayer. She believes in the power of prayer and lighting candles for healing; she has seen many positive changes for her callers using these techniques.
Another interest for Crystal is Astrology; she really understands how the planets influence us, and the part that planetary changes can play in our lives, alongside moon phases impacting our emotions.
Crystal finds joy in guiding others and the more that she can support the happier she gets. To assist someone through a difficult time is the best thing she can do. Crystal understands that trauma and stress need a lot of compassion, and she tries to give that in her readings. In her readings, Crystal can work with or without tools; she can listen to you and also speak to you as Spirit gives messages for you. She believes laughter is also very healing and the very best medicine. Crystal hopes that at the end of the reading, you will feel better and more hopeful.