PIN: 2244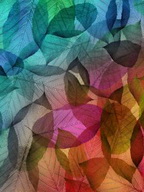 When Dave was younger, he would sit and listen to stories that his mother would tell him about the things she could see in the future. Although his late mother did not work as a professional medium, she had a very good reputation locally and people would come to her for readings. This gift she had Dave believes was passed down to him and also to his son.
Dave does not work with any divination tools and purely tunes into his guides alone. He is continually conversing with Spirit and in particular Archangel Nathaniel, to get clarity on matters you seek guidance with. Whether that be love, work and career or your spiritual well-being, as well as progress on your life journey.
Nathaniel has a sense of humour as does the universe and Dave believes that laughter is the best form of medicine there is. Although Dave and Nathaniel will try to lighten your situation their guidance is always sincere, thoughtful and sensitive to your feelings and the matter at hand.
As a reader Dave can handle delicate situations with empathy, diplomacy and the up most respect, so you are left feeling empowered to make choices for yourself. His aim is to give you peace of mind, so you know you are on the right path.
On occasion Dave has been invited as a guest and keynote speaker at small events. His topic of choice is Twin Flame and Soul Mate connections and relationships. If you have a desire to know more about the love of your life. For example, whether you have long term bliss in your relationship, then Dave is your go-to guy!
In Dave's spare time he can be found gardening, connecting with nature and Spirit and believes that being outdoors in the fresh air can ground even the most chaotic of minds. When he's not in the garden with his dog 'Poppy' he would generally be meditating and increasing his vibration with both Nathaniel and his creator so he can stay in tune with guidance he brings.