PIN: 4455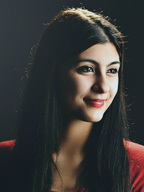 One of Mel's specialties is dream interpretation, she uses her energy to see what the dream means for you, and to deliver any messages from your angel and spirit guides. When you tell her the dream details, she will connect with her third eye and look deep into the dream for special significances that are important for you to know.
Another of Mel's specialisms is love and relationship readings, she is often asked questions about soul mate and twin flame connections. She is skilled at getting to the bottom of your feelings, but also the feelings of those around you. Her hope is to provide clarity around the situation, so you can feel clear in your choices moving forward.
If you are looking for spiritual guidance, perhaps wanting to connect to a beloved person or even animal that has passed, then Mel offers the ability to receive messages and pass these on to you, providing peace of mind that your loved ones are still watching over and guiding you.
Mel also offers past life readings, this style of reading is best embarked on when you are ready to feel and hear what has gone before, they are great at unblocking situations, especially if you feel you are making the same mistakes over and over in this lifetime.
As a reader Mel's hope is that she leaves her clients feeling inspired and filled with hope and comfort and more able to choose the road that is most beneficial for them.